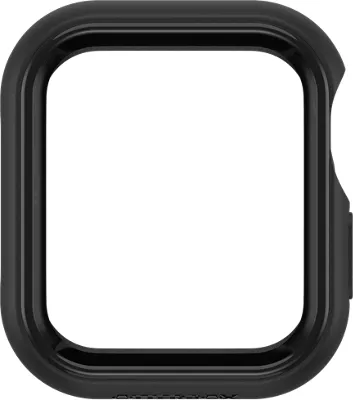 Protect your smartwatch as you move throughout your day with the Exo Edge Bumper for Apple Watch 40mm. Designed to complement your Apple Watch's sleek appearance with just the right amount of protection. This solid bezel and smooth bumper guard against impact, protecting the display and edges of your device. The Exo Edge Bumper has a snug fit so you can rest assured that no matter how hard you work it will stay in place.
Reviews
159 reviews
of reviewers recommend this product.
Awesome Company and excellent products!
Yes, I'd recommend this product.
I've had an OtterBox case on my last 3 iPhones and loved the protection. My iPhone 12 Pro Max has been similarly protected and after a hard fall onto concrete the case developed a small crack. The phone was well protected and is in perfect condition. So, I was buying an OtterBox case for my Apple Watch series 6 and I mistakenly ordered the wrong size. I called customer service and the magic happened! The awesome rep agreed to replace the wrong case that I had ordered and included the same discount. I'm happy, then she asked if I needed a case for my iPhone and I told her I had one but it was cracked. I didn't want to buy a new one. She informed me that the guarantee provided a new case! I got the new case and the correct protection for my watch and the best customer service in any industry. Thanks OtterBox!
So far, so good
Yes, I'd recommend this product.
So far, so good. I have been wearing this now for about a month. I have a highly active job and this otterbox seems to be protecting my face nicely. It makes the watch face slightly larger but still a comfortable size (I have the 40) no issues this far.