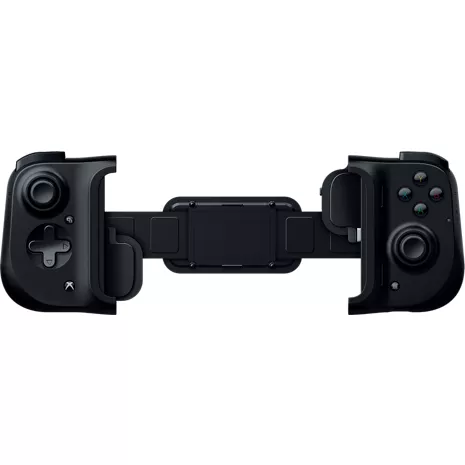 Have a console-level gaming experience on the go with the Kishi Universal Gaming Controller for Android (Xbox). This universal gaming controller works with most Android phones to provide console-like control as long as you have a network connection. This easy-to-use controller plugs into your device's USB-C port for smooth, easy gameplay. Clickable analog thumbsticks help refine your control, as well as an array of face and bumper buttons, plus a D-pad for extra input. And, it's cloud gaming compatible, so you can play AAA releases on any screen.
Reviews
93% of reviewers recommend this product.
Wifininja03 . 7 months ago
Yes, I'd recommend this product.
Excellent for on the go gaming sssss
Yes, I'd recommend this product.
I'm a new Verizon Customer. I see it's at 100 bucks now but when I joined I payed 47 bucks for this thing and it was def worth the money it's super great playing on it not lag at all when pressing the buttons it's just next level on the go gaming style