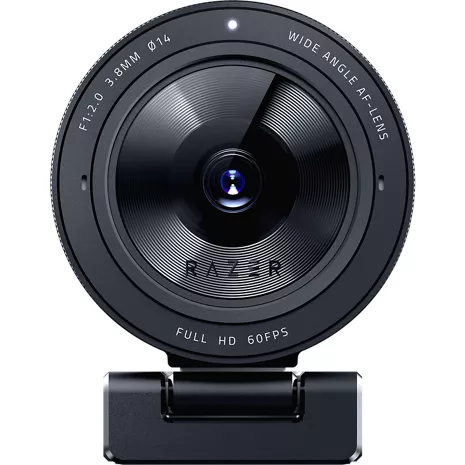 Overview tab selected 1 of 4
Overview Section Start
Up your streaming game with the Kiyo Pro Webcam. This high-performance, uncompressed 1080p 60FPS webcam features an adaptive light sensor for high-quality imagery. The wide-angle lens and adjustable field of view so you can control how much your audience sees. The camera is HDR-enabled for more vibrant colors at 30 FPS. The lightning-fast USB 3.0 cable supports uncompressed video quality. And, with flexible mounting options, you can get the ideal placement for your webcam.
Reviews
100% of reviewers recommend this product.
Love this webcam
Yes, I'd recommend this product.
This webcam has great video quality. The base of the webcam is magnetized and it easily clips on to your computer screen. It is a bit on the heavy side. Other then that I really enjoy it
Great webcam
I decided to purchase this higher end webcam after reviewing all of the options out there. I needed a reliable webcam for my home Zoom meetings and it was the best decision. The software to control the camera is excellent. The image is sharp even in low light. I'm happy with all of the features it has. Highly recommend it.