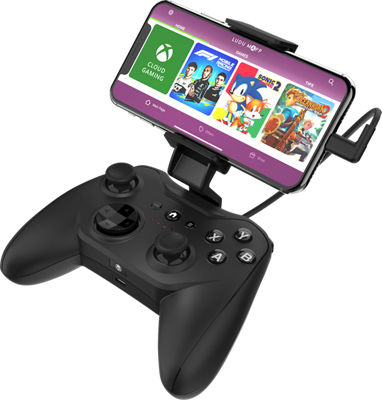 Play your favorite games while on the go with the Gaming Controller for iOS. The wired Lightning connection allows for latency-free gameplay, while the Lightning receptacle allows for power pass-through charging of your phone while you play. And, with the full-sized controller design, it's like you're playing on your console at home while you stream services like PlayStation and Xbox Remote Play or play your favorite games from Apple Arcade.

Classic analog.
The analog right and left joysticks as well as the L2, R2 triggers make the controller feel right at home on your hands.

Digital response time.
The digital face buttons, L1, R1 bumpers, L3, R3 clickable thumbsticks and the digital D-pad provide quick response time to keep your reflexes sharp.
Reviews
There are no reviews, be the first to write one.