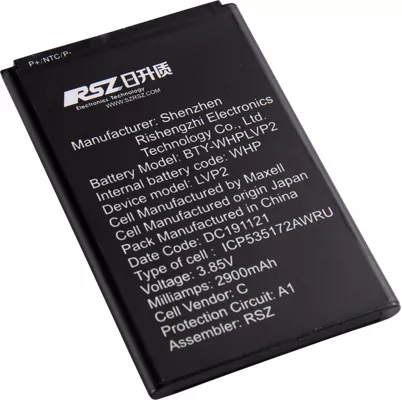 You can have battery power during a power outage with the Rechargeable Battery for the Wireless Home Phone LVP2 device. This lithium-ion battery provides up to 24 hours of power for emergency and other calls during a power outage for your Wireless Home Phone LVP21, and it's easy to install. Refer to Chapter 2.1 in the Verizon Wireless Home Phone User Guide, which is available at https://ss7.vzw.com/is/content/VerizonWireless/Catalog%20Assets/Devices/Verizon%20WirelessHomePhone/userguide/verizon-wireless-home-phone-user-manual-en-us-v12-01312020.pdf. ¹

¹NOTE: if the landline phone to which the Wireless Home Phone LVP2 is connected requires external electric power to operate, service (including the ability to make and receive 911 calls) still will not be available during a power outage. Battery life and charge cycles vary with use, settings, and other factors; actual results will vary.
Reviews
There are no reviews, be the first to write one.