Samsung Book Cover for Galaxy Tab S7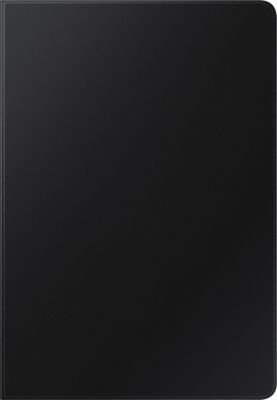 Get it fast
Select shipping options at checkout. Subject to eligibility.
Protect your tablet from drops bumps and dings with the Book Cover for Galaxy Tab S7. This slim, lightweight case features an inner magnet that makes attaching and removing the case a breeze. The cover turns your tablet on and off as you open and close the case, eliminating wait times and conserving battery life. 2 optimized standing angles for viewing so you always have the best view, whether you're streaming your favorite movie or working with your S Pen. And, speaking of your S Pen, the embedded S Pen holder keeps it close so that it's always there when you need it.
Reviews
2.9/5
12 reviews
33%
of reviewers recommend this product.
Premium Cover with a Couple Shortcommings
samsung covers are often underrated in terms of quality, durability, resistance to grime/fingerprints, and features like auto-on/off. but there are two shortcomings with this s7 book cover. first, although there is a secure magnetic compartment inside for the s-pen, it's annoyingly in the way where your hand holds the s7 in portrait mode. you have to constantly be careful to avoid knocking the stylus out of its slot (nearly impossible) or else remove/relocate the stylus every time. the second shortcoming is lack of a third, steeper angle of about 30 degrees which would be ideal for artwork and writing with the stylus. the 65 and 50-degree angles are best suited for reading or viewing media.
Samsung Cares - 2 months ago
Hello Mike G, we would like to thank you for providing this detailed feedback. We do strive to make every customer experience a good one, and learning about your experience will help us to achieve this goal. ^Elizabeth
poor magnet
i upgraded from galaxy s5,and tried an aftermarket case first. when the magnet proved to be too weak, i went with the samsung case. unfortunately it has the same problem, the magnet is not strong enough. the pen never stays in place and the whole tablet moves, which never happened once with the s5