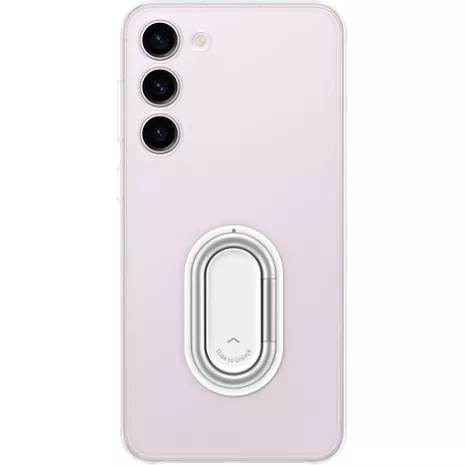 carousel with 1 slides
This item is online only.
Free returns within 30 days.Details
Get more use out of your Clear Gadget Case for Galaxy S23+ with a variety of detachable accessories. Simply attach the accessory you need, and remove it when you're done — making your case the ultimate life hack. You can use the Clear Gadget Case to get a more secure hold of your phone or as a sturdy kickstand for hands-free viewing. The external appearance of your phone will stay intact under the transparent case thanks to a special coating applied to both the inner and outer surfaces. The Clear Gadget Case provides the simplest way to change handy equipment. Easily attach and detach a variety of accessories at a moment's notice to fit your needs.¹



¹ Additional attachments sold separately. Products may vary by carrier and retailer.



Reviews
100% of reviewers recommend this product.
Not bad, but could be better.
Droidsarebetter . 3 months ago
Yes, I'd recommend this product.
Great concept, and looking forward to additional gadgets being available. The gadgets feel sturdy and reliable and hold position. Using the gadget when in vertical orientation needs something to support the top, it is top heavy. Wish the case was slightly more ruggedized with grips, and to give it a bit of bounce if it were to fall. The case is very smooth and feels like it could easily slip out of one's hand or pocket.