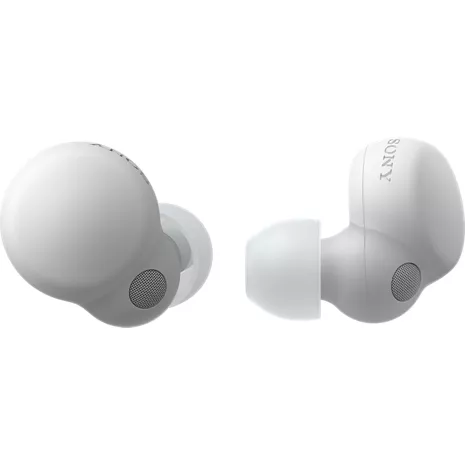 Overview tab selected 1 of 4
Overview Section Start
Immerse yourself in your favorite tunes with the LinkBuds S True Wireless Noise Canceling Earbuds. These comfortable earbuds provide an immersive sound quality with ultra-clear calls. Premium noise cancelling filters out background noise so you can focus on the music. Listen all day with a long-lasting battery that charges in minutes. Skip songs, play and pause with the touch controls. And the IPX4 water-resistant design can stand up to your most strenuous workout.¹



¹IPX4: Withstands splashing water. Do not submerge.



Reviews
100% of reviewers recommend this product.
WHAT HAPPENED TO YOUR CUSTOMER SERVICE??????!
It took me 2 hours to correct my overcharge in my account no one would let me speak to manager. When I finally got manager fixed in minutes. Until next billing when it overcharged me again. Spent over 7 hours in chat. Took 5 separate chats and escalating to manager once again. He says it's fixed but I'm not 100 % confident. Customer service used to be exemplary not it is the worst customer experience ever. I have been with Verizon for 28 years. When contract is up I will find new provider. My bill is normally $116 was charged $310 promised next bill $75. Taking off auto pay due to lack of confidence in Verizon. What happened to you?????