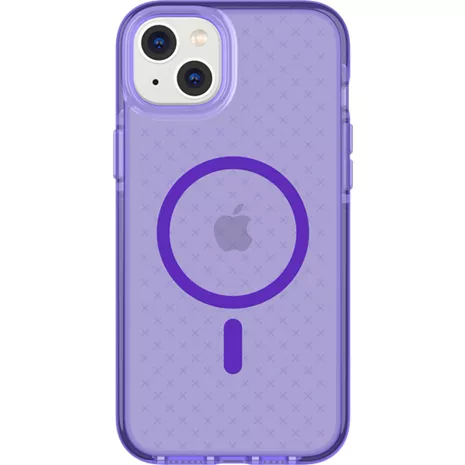 Price
$19.99
Pricing reflects 60% savings.Details
Overview tab selected 1 of 4
Overview Section Start
Bought a new iPhone 14 Plus and worried about damaging it? Worry no more with Tech21's MagSafe®-compatible Evo Check. A hugely popular case, it's made with the exclusive FlexShock™ material that absorbs 90% of impact energy on every drop. The translucent finish means users can still see the original design while interchangeable buttons, enhanced levels of camera protection keep everything in full working order. As part of Tech21's waste responsible innovation, this case is made with the latest in plastic innovation: an enhanced additive that makes it disintegrate in a landfill environment far quicker than any other regular phone case.



¹ Based on independent testing.



Reviews
67% of reviewers recommend this product.
Now, what did I purchase?
I woke up this morning to an email asking for a review of my latest purchase from Verizon. Curious. An "evo check case with mag…"well, that's the heading and considering I never bought this, let's get to the review. First and foremost, let me say this product is AMAZING!! It's like it's not even there! The sleek lines and impeccable build quality of this iPhone 14 case hugs and molds itself to my iPhone 12 like a second or even third skin. I mean it's so good it's practically invisible to the naked eye. Holy crap! I feel so stylish and protected it's amazing! Had I made this purchase would I be brimming with pride over this? Yeah no, I own an iPhone 12….I'd purchase a phone case that fits.
This is my 4th Tech21 case and I love them
Small size big protection!