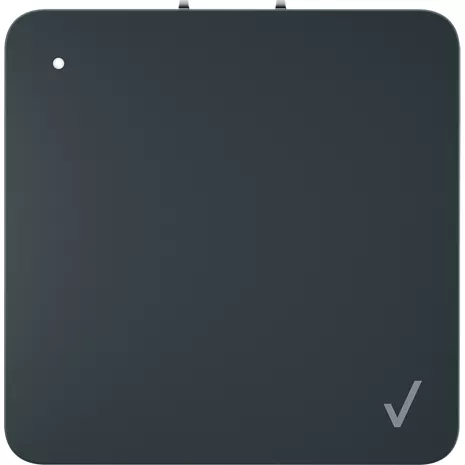 Price
$21.24
Pricing reflects 15% savings.Details
Overview tab selected 1 of 4
Overview Section Start
Keep your devices fully charged while on the go with the 30W PD Travel Charger. The compact charging block has up to 30W of USB Power Delivery fast charging capability, so you don't have to wait long to power your device. The charger LED illuminates to indicate power. It's USB-IF and UL certified for safe, efficient charging. And, the folding AC prongs make for compact storage while traveling.

Fast, powerful charging.
Verizon phone chargers have faster charging and are more energy-efficient for most devices with up to 45% faster charging speed.¹

Quality design.
Verizon accessories go through multiple rounds of rigorous testing for certified quality and durability. Verizon also offers a one-year limited warranty on our charging accessories.

Easily available. Pick up a Verizon phone charger with your new phone purchase. All of our accessories are available both on our website and in stores.



¹ Based on independent testing.



Reviews
60% of reviewers recommend this product.
Takes up three outlets. Does not super fast charge.
MaximusPrime . 1 month ago
I bought this charger to replace an oem Samsung 25 watt charger since it died on me after 3 months from date of purchase. Decided not to gamble again on Samsung and to try Verizon's version which is five Watts more even though it won't benefit my 25 watt Max S21 Galaxy. When I got home the first thing I noticed is that the form factor of the charger takes up three Outlets on a Zip Strip. The second thing I noticed and most importantly is that I cannot get it to super fast charge my phone like the 5 watt less OEM Samsung 25 watt charger did before it died. I will be returning this item since it does not charge super fast as it should and it takes up three Outlets due to its size. The only good thing I can say is that they have a 14-day return policy and a one year warranty. Samsung only has 6 month warranty on their chargers.
A little misleading. When they say traveling charger, they don't mean a pocket juice.
Bisquick246 . 2 months ago
I fully believed this was a pocket juice because it says traveling charger for those on the go. All it is, is a charging block that gives you a little more boosted power to charge your phone faster but must be plugged in. I liked the idea of a pocket juice you could plug directly into the wall to charge. Guess I was wrong. Since apple doesn't provide a charge block I guess I'll keep it.
The Verizon Team - 1 month ago
We appreciate your feedback about the using this charger on the go. We understand your dissatisfaction and want to assure you that our team is always working to provide the best products to support our customers mobile needs. Check out https://www.verizon.com/deals/products/ to see if there are any current sales on adapters that work with your devices. Thank you for your support and for choosing our products.