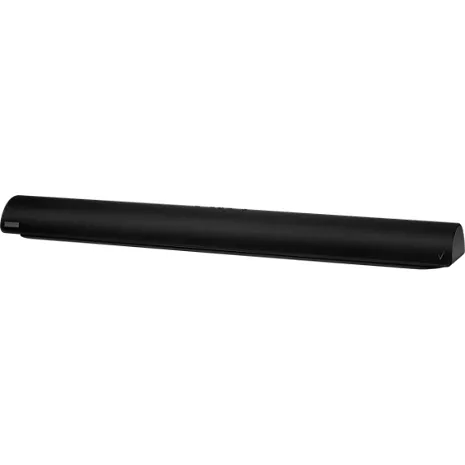 Overview tab selected 1 of 4
Overview Section Start
Upgrade your home theater with the power of the Stream TV Soundbar. With Bang & Olufsen's signature audio design and built-in 4K Ultra High Definition¹ streaming, Stream TV Soundbar is a 2-in-1 entertainment solution.

All-in-one solution.
Streamline your home theater equipment by combining 4K Ultra HD¹ streaming and expansive virtual surround sound in one convenient device. Simplify your living room setup even further by connecting your game consoles or other media devices to the 2 HDMI inputs.

Immersive sound.
Get the sound quality your TV has been missing. Bang & Olufsen signature audio design with 5 built-in speakers and spatial sound from Dolby Atmos bring an immersive audio experience to your living room.

Thousands of movies and TV shows.
Hundreds of streaming apps are available to download from the Google Play Store³ - including Netflix, Disney+, Apple TV app and so many more. New releases and old favorites can be rented or purchased in the Stream TV Store² and free live channels are available from Pluto TV - just press the Guide button.

Next gen remote.
The Stream TV Voice Remote connects via Bluetooth and can control power and volume on your TV, sound bar, or audio receiver, allowing you to control your entertainment system from a single remote. The Google Assistant³ button activates voice-powered search and the Find My Remote button makes your remote beep so you can quickly find it when it's misplaced.

Simple, customizable user interface.
Pin your favorite apps to the home screen for easy access or find your next favorite movie with personalized recommendations. When you know exactly what you want to watch, the intelligent search feature will show results across all of your subscribed services.

¹ 4K compatible devices required. 4K content viewing will be impacted by additional factors like internet speed, Home Network congestion and operating system of devices used for content access.
² Purchase or rent available through Stream TV or Stream TV app on Android Platform. App purchases are not supported on iOS.
³ Google service terms apply.

Reviews
27% of reviewers recommend this product.
Great speaker with android
Yes, I'd recommend this product.
Feature packed with great sound ive had the sound bar for a few weeks now and I was a bit surprised when it asked to be linked with my Verizon account but it has been amazing since with decently loud base deep rich mid and the highs are a bit low and turned up too loud id say on mine after 43 the base becomes a bit distorted but everything is still able to be understood reasonably well.
Delay in Audio with Video TV
I also cannot get the sound to sync with the TV I've tried every setting on both. There is always a delay.