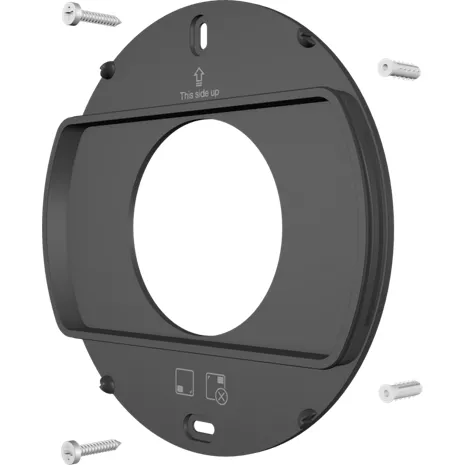 Save space on your desk with the Wall Mount Bracket for 4G LTE Network Extender. Made with plastic and rubber, this lightweight design is easy to install on a nearby wall, freeing up desk space in the process. And, after mounting the Verizon LTE Network Extender, you can rotate your device on the bracket up to 30 degrees for ideal positioning.
Reviews
8% of reviewers recommend this product.
I'm not paying for this sssss
I'll make my own in my woodshop out of scraps but what about everyone that doesn't have that ability. Why isn't the bracket included with the overpriced network extender purchased, due to poor coverage.
Really sssss
This should have been included. Why not sell an antenna for the box? I have a problem with the box receiving service more than 25%.