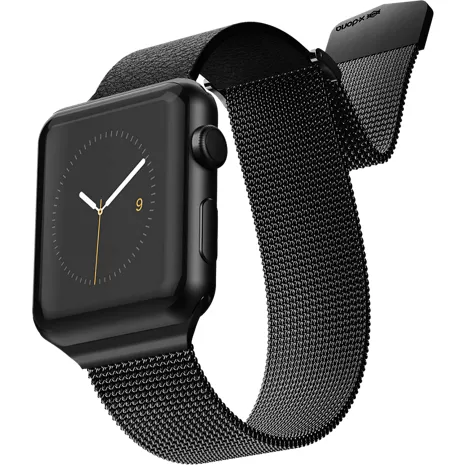 carousel with 1 slides
Find your perfect fit with the Hybrid Mesh Band for Apple Watch 38/40mm. Whether you're looking for a second band or a replacement for your old one, this genuine leather accessory is sure to turn heads. Stainless steel loops provide a sleek and refined style, while a magnetic closure system makes adjustments quick and hassle-free.
Reviews
35% of reviewers recommend this product.
Hybrid Mesh Band
Not a very good watch band. It would have been better without that annoying piece of "leather" and been all mesh.
Hybrid Mesh Band
The band gets loose won't stay in place