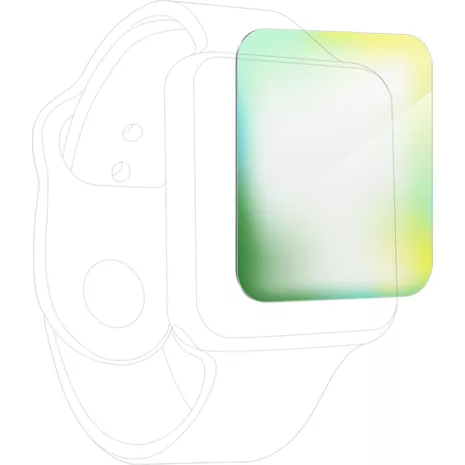 Overview tab selected 1 of 4
Overview Section Start
Protect your smartwatch screen from scratches and cracks with the InvisibleShield Ultra ECO Screen Protector for Apple Watch Ultra. Made in part with plant-based materials,¹ this eco-friendly screen protector provides edge-to-edge screen impact and shatter protection. The premium glass-like feel uses self-healing nanotechnology to heal minor scratches and dings for advanced clarity. And, the built-in antimicrobial treatment inhibits the growth of odor-causing bacteria and organisms on your screen protector.

Easy application.
The included Applicator Tool makes it easy to install your screen protector without any bubbles or bumps.



¹ Plant-based materials are preferable to petroleum in generating bio-plastics because plants grow at a faster rate than they are used.



Reviews
19% of reviewers recommend this product.
Does not look good
Watch protection sucks . 2 days ago
Did not go on correctly even with following directions
Not worth it.
Couldn't get all the bubbles out no matter what I did. There is only one shield in the box and one chance to get it right.