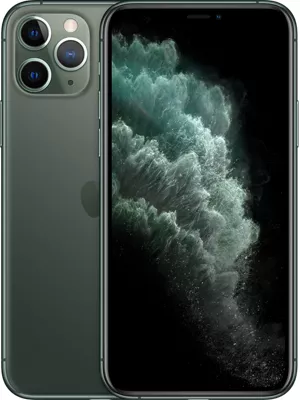 Monthly payments shown are for customers who qualify to pay $0 Down, $0.00/mo for 36 months, was $11.24/mo; 0% APR. Retail price: $404.99. One-time activation fee of $35.
Introducing the Certified Pre-Owned (Refurbished) iPhone 11 Pro. A transformative triple camera system that adds tons of capability without complexity. An unprecedented leap in battery life. And a mind blowing chip that doubles down on machine learning and pushes the boundaries of what a smartphone can do. Welcome to the first iPhone powerful enough to be called Pro. Unleash the full potential of your iPhone 11 Pro with Verizon, America's most awarded network.
Reviews
9 reviews
of reviewers recommend this product.
Still an excellent phone 3 years later.
AnonymousJD · 25 days ago
Yes, I'd recommend this product.
I have had my iPhone 11 pro for 3 years now, it's a fantastic device. I've had no major issues with it, the battery still holds a change through the entire day without being charged. Great camera. I did break the screen, but it took 2 1/2 years for that to finally happen. Highly highly recommend.
Great phone
Yes, I'd recommend this product.
I have had this phone for three years now. I have had no problems wit it. All things work well.
1 The display has rounded corners that follow a beautiful curved design, and these corners are within a standard rectangle. When measured as a standard rectangular shape, the screen is 5.85 inches.