Overview tab selected 1 of 4
Overview Section Start
Meet Kyocera's DuraSport 5G UW, the rugged 5G smartphone that lets you power through the day. Able to withstand drops1, dirt and the elements1, including submersion in water2, you can count on DuraSport to be your trusted companion for every adventure. Enjoy all your media on the true-to-life 6.1" FHD+ color display. Never miss a beat with the 4,500 mAh Lithium Polymer all-day battery that's built rugged to keep up with you.3 Whether you're at work or enjoying a day of play, the dual-rear cameras allow you to take pictures on the job or capture memories with friends. And with the programmable Google Assistant/Push-to-Talk button you can easily ask questions, make calls, send texts or open the apps you use most often. And with connectivity to Verizon 5G, you can experience blazing fast speeds in more areas than ever before.
Reviews
32% of reviewers recommend this product.
Pretty good for being rugged
Yes, I'd recommend this product.
This phone has a nice slim design, good battery life, and a loud speaker. Having the fingerprint sensor on the back is a nice touch. It does get glitchy at times but I just clean some cache files and give it a restart and it works good after that. If Kyocera were to make an upgrade of this phone, I think they should make the power button flush with the shell of the phone like the duraforces or relocate it to the top right side. It does get annoying pushing it while using this phone.
Kyocera Customer Support - 19 days ago
Thanks for highlighting DuraSport 5G's slim design, satisfactory battery life, and loud speaker in your positive review. We appreciate your suggestion regarding the power button's placement and will share it with our team. If you have any further questions or concerns, please feel free to contact our customer support team at 1-800-349-4478 or online at kyoceramobile.com/contactus/support/
Charging port
Phone is good. Like the smaller size. The one issue is on the second day of owning it the charging port won't accept the cable.
Kyocera Customer Support - 1 month ago
We're sorry to hear that you are having difficulty charging your phone. Using a different cable may help with the situation. If you would like more assistance, contact our customer support team at 1-800-349-4478, or online at kyoceramobile.com/contactus/support/.
Compare devices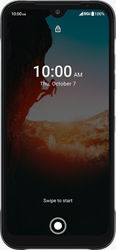 Kyocera DuraSport 5G UW
Starts at $16.11/mo
for 36 months, 0% APR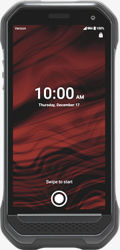 Kyocera DuraForce Ultra 5G UW
Starts at $24.99/mo
for 36 months, 0% APR
Up to 5 ft on concrete. Compliant with a military standards test (MIL-STD-810H Method 516.6, Procedure IV "Transit Drop"). Device may not perform as tested in all conditions. Test performed in controlled environment. Do not attempt.
IP68 waterproof at 6.5 ft for up to 30 minutes. Before immersing your phone in water, make sure all ports and covers are properly sealed. Avoid using your phone in salt water. Always rinse your phone in fresh water after it has been submerged.
Use mild soap, disinfectant wipes, or alcohol (70%)
Based on average battery life under typical usage conditions. Average expected performance based on typical use. Actual battery life depends on factors such as network, features selected, frequency of calls, and voice data, and other application usage patterns. Results may vary.
5G Ultra Wideband available only in parts of select cities. 5G Nationwide available in 2700+ cities.