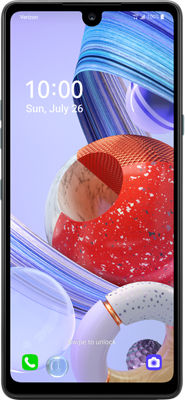 This device is no longer available for purchase.
Express yourself with the LG Stylo™ 6. This smartphone has all the tools to experience, create and share content seamlessly. The 6.8" FHD+ FullVision™ Display delivers true color for an immersive viewing experience. Step up your creativity with the built-in stylus pen designed for precision for jotting down notes and drawing images. Capture each moment with 3 rear lenses, optimized for small details and wide, expansive views. Unlock your creativity with the LG Stylo 6 and Verizon, the nation's most awarded network.
Reviews
start rating review 2.6 out of 5 stars
2.6/5
49 Reviews
24%
of reviewers recommend this product.
Great phone was easy to transfer to new phone.i love it
Amanda - 1 month ago
Yes, I'd recommend this product.
It good phone love how big the screen is
Great phone and features
JJS23 - 1 month ago
Yes, I'd recommend this product.
The design is nice and sleek and it fits perfectly in my pocket.
Excellent value and works great
K9Guy - 2 months ago
Yes, I'd recommend this product.
Easy to set up, I have had this phone for 3 weeks, and it has been outstanding, really a great price and very user friendly. It is large so a little getting use to, but very worth while.
I like this phoneeee.
Unixorn - 1 month ago
Yes, I'd recommend this product.
I like this phone .it is the best one out there that I have used so far.They need to have it in stock more than they do.LG*)
Awesome Budget Phone
BNicole - 14 days ago
Yes, I'd recommend this product.
I honestly am an avid Samsung user and had been waiting for years holding on to my S7 edge which I loved for the Note 9 deal to come back around or at least waiting on a refurbushed version to pop-up for existing customers but of course it never did. So I decided to research budget options since I could not find what I wanted and want really interested in the newer Notes. I landed on the LG Stylo 6. This is a great phone for almost a 10th of the price of the phones I was looking at. Aside from it being affordable, it has an great look and display, decent memory, takes great pics, and it has a stylus. Its a great looking and operating phone for the money. Even better once you get those great tips and tricks from Youtube that unlocks features that make it even more pleasing to use....its great! I am really enjoying this phone and so are my pockets.
My Mini Computer
Vegangrl67 - 1 month ago
Yes, I'd recommend this product.
Its a bit bulky but everything on this phone was great. Eapecially the stylo pen. Which I need for my job.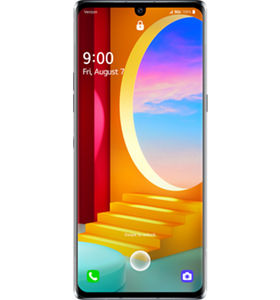 LG Velvet 5G UW
Starts at
$29.16/mo
For 24 months, 0% APR
Battery life
Up to 36.60 hrs of usage time
Screen
6.8" FHD+ OLED FullVision™ Display 20.5:9 (2460 x 1080)
1 Compliant with a military standards test (MIL-STD-810G Method 516.6, Procedure IV "Transit Drop"). Device may not perform as tested in all conditions. Test performed in controlled environment. Do not attempt.
2 Useable memory varies depending on software versions and settings. Memory card sold separately.
3 Based on average battery life under typical usage conditions. Average expected performance based on typical use. Actual battery life depends on factors such as network, features selected, frequency of calls, and voice data, and other application usage patterns. Results may vary.