Overview tab selected 1 of 4
Overview Section Start
With up to three days of battery life1, moto g power lets you capture more without stopping to recharge. Tell your story in more creative ways with a 50 MP camera featuring Dual Capture. View games, movies, and video chats on an ultra-wide 6.5" HD+ display with a 90 Hz refresh rate. Hold what matters with 64GB of built-in storage. And enjoy the speed of an octa-core processor to power your journeys.
Reviews
50% of reviewers recommend this product.
I have hated this phone since day 1
Why oh why didn't I just return it as soon as I got it? I know why, I lacked the effort required. From the moment I received this device a few months ago I have hated it. It's glitchy, it freezes, it doesn't connect, it restarts itself and on and on. I have had a motorola since I decided a smart phone was easier to get than a new boyfriend in 2012. I always had motorolas and they never treated me so poorly. All my friends and co-workers hear me say multiple times a day, "I hate this expletive phone, I have always hated it" and they say, "Yes, Cara, we know, you have always hated it." Why do I keep it? I have $222 left to pay divided by however many months it takes to pay it off. I just picked wrong. I read reviews, I didn't just jump into this relationship. I thought I did my due diligence by seeing what other folks thought.... Alas, this phone and I will continue to be miserable until some far off date in the future when I have settled up. Please, I beg of you, do not make the mistake I did. DO NOT PURCHASE this device!
Motorola Customer Care - 8 days ago
We're sorry to hear that you are not happy with your purchase, Cara. Our goal is the make our customers feel satisfied, and to provide a positive experience. We would like to try and help. Please email us at supportforums@motorola.com at your earliest convenience. -Mitch

MOTO
Yes, I'd recommend this product.
I like the phone, it is what I wanted.
Motorola Customer Care - 1 month ago
Hi Neil, Thank you for the wonderful review and for taking the time to share your feedback. If you need any assistance, please do not hesitate to reach out and we'll be happy to assist you. -Mitch

Compare devices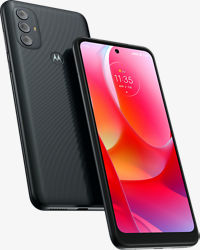 Motorola moto g power (2022)
Starts at $6.94/mo
for 36 months, 0% APR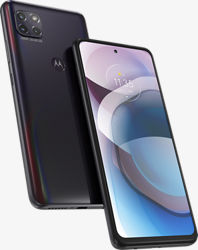 Motorola one 5G UW ace
Starts at $8.33/mo
for 36 months, 0% APR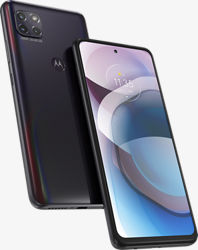 Motorola one 5G UW ace
Starts at $8.33/mo
for 36 months, 0% APR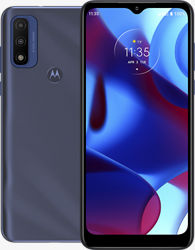 Motorola moto g pure
Starts at $4.16/mo
for 36 months, 0% APR
All battery life claims are approximate and based on the median user tested across a mixed use profile (which includes both usage and standby time) under optimal network conditions. Actual battery performance will vary and depend on many factors including signal strength, network and device settings, temperature, battery condition, and usage patterns.
Based on a typical one-minute video at 30FPS with FHD (1920x1080) resolution, a typical app with an average size of 80MB, and a typical MP3 file with an average size of 5MB, provided by available 115GB/50GB out of the box storage capacity. Actual numbers will vary and depend on many factors including file size, resolution, and other apps, games, photos, videos and songs utilizing storage capacity.
Water-repellent design creates a barrier to help protect against moderate exposure to water such as accidental spills, splashes or light rain. Not designed to be submerged in water, or exposed to pressurized water, or other liquids; may diminish over time. Not waterproof.