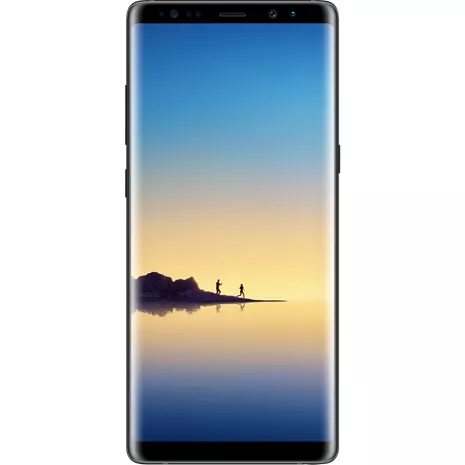 This item is out of stock.
Pairing your Certified Pre-Owned Samsung Galaxy Note8 with Verizon delivers power and performance. Easily navigate apps and multitask on a gorgeous 6.3 inch infinity display, take professional quality photos and zoom in without losing focus, brave spills and splashes, record spectacular 4K video and much more. A cutting edge, new S Pen enhances the experience beyond your fingertips, and expansive storage capabilities provide the space you need for photos, songs and videos. The Galaxy Note8 comes in 64GB and is available in Midnight Black or Orchid Gray. (Subject to availability)
Reviews
75% of reviewers recommend this product.
Best phone I ever owned bar none sssss
Yes, I'd recommend this product.
I bought my note 8 in 2018 and loved every thing about it!! Great camera, easy to use, ( I was 65 and it was my first smartphone) Two years later I was in an auto accident, my vehicle flipped several times and ended upside down in a creek. My phone was under water and caked with mud when my husband got it back for me. I took it apart, cleaned it up and put it in rice. It worked perfectly after. I'd still have it if my friend hadn't surprised me with a new phone. I want another one!!-
The best phone sssss
Yes, I'd recommend this product.
The Samsung Note8 is the best smartphone I've owned. Purchased 11/2017 and still works like day one. Smooth operation, nice size screen, fingerprint reader on the rear of the phone (works perfectly), Battery life still decent (unbelievable), no cracks or scratches (and I don't use screen protectors, just a cheap clear phone protector), never had an issue with storage. Overall a great phone.
*Water–resistant in up to 5 feet of water for up to 30 minutes.
**Varies with Always on Display setting.