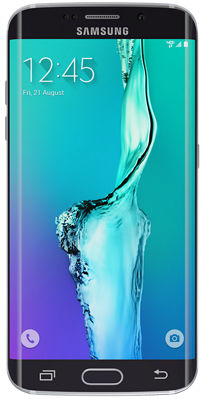 This device is no longer available for purchase.
From the outside in, the Samsung Galaxy S6 edge + is designed to entertain. Enjoy movies, games and photos on the 5.7–inch Quad HD Super AMOLED display. Thanks to its slim, sleek design, you can use it with one hand and get quick access to your favorite contacts and apps on the edge screen. Stay entertained on America's largest, most reliable 4G LTE network. The Galaxy S6 edge + comes in 32GB & 64GB. Available in Black Sapphire or Gold Platinum. (Subject to availability)
Reviews
4.6/5
2728 Reviews
93%
of reviewers recommend this product.
Love it
Marvelousb - 1 year ago
Yes, I'd recommend this product.
The screen is awesome! The camera is very nice and works great in low light conditions. Everything runs smooth and works great!
not bad
mr40 - 2 years ago
Yes, I'd recommend this product.
I bought on prepaid but just love it
Easy transition from S5
Okcdj99 - 7 months ago
Yes, I'd recommend this product.
It was an easy transition from my S5. The battery is so much better.
My new phone and service
danrachel - 2 years ago
Yes, I'd recommend this product.
Very satisfied with the new service and device
Great Overall Phone! Highly Recommend it!
ZEUS1515 - 5 years ago
Yes, I'd recommend this product.
I love how fast and sleek this phone is. The battery life is tremendous. This phone has a modern look and stands out. The only thing is that I wish that the pictures taken at night came out a better quality, maybe its just how I have the settings.
Great Phone
Sireana1994 - 5 years ago
Yes, I'd recommend this product.
This has been just the most amazing phone i have ever owned yet. normally with in a year of owning the phone i have issues. this time not one issue. i don't even wanna upgrade which is unusual for me. defiantly recommend this phone. you won't regret it.
* Wireless charging pad sold separately.
† Fast Charging requires an AFC-compatible charger to work.
‡ Battery power consumption depends on factors such as network configuration, carrier network, signal strength, operating temperature, features selected, vibrate mode, backlight settings, browser use, frequency of calls, and voice, data and other application-usage patterns.
LTE is a trademark of ETSI.
© 2015 Samsung Electronics America, Inc. Samsung, Samsung Galaxy, Galaxy S and Super AMOLED are all trademarks of Samsung Electronics Co., Ltd. Use only in accordance with law. Other company and product names mentioned may be trademarks of their respective owners. Screen images are simulated; actual appearance of devices may vary.