Introducing the Samsung Galaxy Z Fold3 5G, a smartphone designed to help you talk, work and play at 5G speeds.1 The Dynamic AMOLED display offers stunning graphics and unfolds to double in size, providing a tablet-like viewing experience.2 With a high-contrast ratio, adaptive 120 Hz refresh rate and blue-light management, it's easy to view your work or media any time of day. The new Under Display Camera offers an incredible uninterrupted view with a front-facing camera lens that's hardly visible under the screen. Take your virtual work to a new level of efficiency with coveted multitasking features and a revolutionary S Pen designed for the foldable display.3,5 Snap pics and videos with total freedom thanks to Flex Mode, and even experience hands-free video calls so you can chat without taking a break from your tasks. This smartphone can handle long days right beside you, equipped with 25W Super Fast Charging so you never need to pause for a charge.4 Now with the coverage of 5G Nationwide and the unprecedented performance of 5G Ultra Wideband.
Reviews
2276 reviews
of reviewers recommend this product.
Phone just isn't dependable and not worth the cost
Phone is just a little over 1 year old and the speakers have failed inexplicably and without reason and it is unable to be repaired. Not worth the cost.
Social Commerce - 14 hours ago
Hi JSumm3990, We appreciate you taking the time to review the Samsung Galaxy Z Fold We value all feedback as we continue to innovate and improve on the design and functionality of our products. We never want our customers to feel as if they've had a less than idea experience. I've attached a couple links that should help with the speakers on your device. Also below is Samsung Support, please reach out to them for additional assistance. Thank you for being a valued customer. -Bethany Discover the Advanced audio settings on Galaxy devices (samsung.com) Audio stops playing on Galaxy mobile devices or accessories (samsung.com) Speaker not working on Samsung phone smsng.us/Samsung-Support
Biggest mistake ever
I am going to preface this with I didn't want this phone. Iwanted a 20+ but after 3 failed attempts at receiving the phone I ordered, Samsung stopped making it. So I settled for what Iwas told is next best. WRONG!!! After 4 months, I opened the phone and tapped on an icon only to have the LED screen in that spot go black. Now months after having the replacement, the front screen OFTEN freezes and I closed the phone with the LED screen working just fine, only to open it again less than 30 seconds later and there is now a black stripe going through the fold and the left half of the screen doesnt respond to touch. And of course because I got a chip on the back glass 3months ago I have to pay a $250 deductable for a replacement. Just a phone that works consistently. Especially if you're going to charge aslmost $2000 for it.
Similar devices
Currently viewing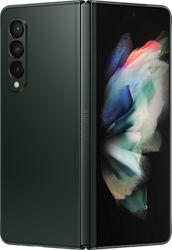 Samsung Galaxy Z Fold3 5G
Starts at
$49.99/mo
for 36 months, 0% APR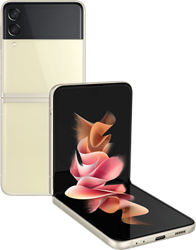 Samsung Galaxy Z Flip3 5G
Starts at
$27.77/mo
for 36 months, 0% APR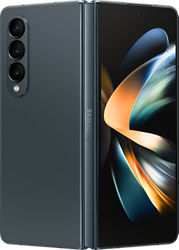 Samsung Galaxy Z Fold4
Starts at
$49.99/mo
for 36 months, 0% APR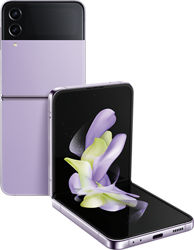 Samsung Galaxy Z Flip4
Starts at
$27.77/mo
for 36 months, 0% APR
5G Ultra Wideband available only in parts of select cities. 5G Nationwide available in 2700+ cities.
Measured diagonally, the screen size is 7.6" in a full rectangle and 7.4" accounting for the rounded corners. The actual viewable area is smaller due to the rounded corners and camera hole.
Drag and drop functionality works with select applications.
Superfast (25 W) charger sold separately. Use only Samsung-approved chargers and cables; do not use any worn or damaged chargers or cables; incompatible charger or cable can cause serious injuries or damage to your device.
Compatible with S Pen Fold Edition and S Pen Pro only, sold separately. Works with the main display only.
Has an official IPX8 rating. Water resistant in up to 5 feet of freshwater for up to 30 minutes. Rinse residue/dry after wet.
Limited time only. Benefit offers are exclusive to Galaxy Z and Galaxy Fold owners and may require new account setup and/or credit card and be subject to auto renewal after the benefit period ends. See details and follow instructions to redeem each benefit. Quantities are limited and restrictions may apply.