Meet the Samsung Galaxy Z Fold4, the smartphone made for modern productivity and entertainment. Free up your hands with Flex Mode on Galaxy Z Fold4. It stands on its own so you can take notes during a conference call or follow along with instructional videos in real time. With this 2-in-1 phone and tablet, you can communicate hands-free using the 6.2" cover display, and then unfold to the large 7.6" main display when it's time to work. Multitask with three windows at once, and edit documents with the S Pen (sold separately)
1
. When it's time for a break, enjoy your favorite shows and games with Super Smooth graphics, uninterrupted by a near-invisible Under Display Camera. Galaxy Z Fold4 features an enhanced 50MP main camera with 30X Space Zoom for pro-quality photos whether you're up close or far away. Plus, keep listening to what you love with your connected
Galaxy Buds
and stay up to date with your
Galaxy Watch
working together with the Galaxy Z Fold4
2
. Unfold your world and experience next-level productivity with the Samsung Galaxy Z Fold4, paired with Verizon's 5G
3
network experience.
Reviews
906 reviews
of reviewers recommend this product.
Great phone horrible battery life
Samsung King · 2 hours ago
Yes, I'd recommend this product.
[This review was collected as part of a promotion.] So far I am truly enjoying this z fold 4. I haven't had any issues with screen cracks, although I have heard that it can be a thing. I love how fast the processor seems to run, the interface is good, but it could be a little bit better. However, once I get the one UI 5.0, Android 13 update (which for some reason has yet to come to this device even though it's already available for this model) I'm sure it will be better. The one MAJOR gripe I really have, is that the battery life for the z fold 4 5g is truly lousy at best, Despicably horrible at worst. I am what you would call a power user, if I get 8 hours of battery life between charges, (and that's if I'm NOT running multiple apps and multitasking and doing a bunch of stuff all at once) then I am doing well. However if I am doing all of the aforementioned multitasking, then the phone often lasts as little as 4-6 hours. It's quite frustrating to be honest. Other than that I just wish that the front display supported the S-Pen, and that also maybe it had the S-Pen embedded with in the phone. At bare minimum, for the price the fold 4 costs, the S-Pen fold edition should be included in the box. Excellent device otherwise. Oddly I actually get the best battery life when I'm just streaming video. (Mostly Netflix) which I can get about 10-ish hours of continuous battery life. Also while playing a low resolution game, I got almost 14 hours of battery life. Which I thought was quite odd, and that was with the phone unfolded the entire time.
Great Phone But Absolutely No Real Case Protection
Love Samsung · 5 hours ago
[This review was collected as part of a promotion.] I though it was wonderful when receiving but then one I slipped and dropped it there's absolutely no cases for rd it's designed to really protect the entire phone defiantly a disappointment. I've replaced it 3 times now with the most top of the line screen protector and case protections and still it's no t fully protected
Similar devices
Currently viewing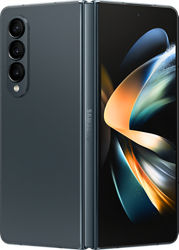 Samsung Galaxy Z Fold4
Starts at
$53.33/mo
for 36 months, 0% APR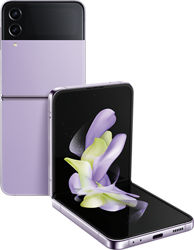 Samsung Galaxy Z Flip4
Starts at
$29.44/mo
for 36 months, 0% APR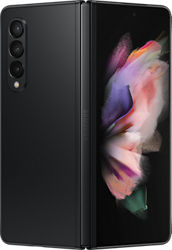 Samsung Galaxy Z Fold3 5G
Starts at
$49.99/mo
for 36 months, 0% APR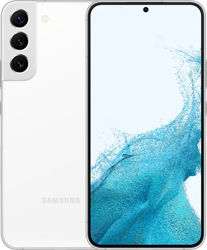 Samsung Galaxy S22+
Starts at
$27.77/mo
for 36 months, 0% APR
Compatible with S Pen Fold Edition and S Pen Pro only, sold separately. Works with main display only.
Galaxy Watch and Galaxy Buds sold separately.
5G Ultra Wideband available in select areas. 5G Nationwide available in 2700+ cities.
Drag and drop functionality works with select applications.
Only compatible with select Visa, Mastercard, American Express, and Discover cards from participating banks and qualifying Samsung devices. Check with your bank/issuer to ensure that your card is compatible; and check the Samsung Pay Support page for additional compatibility information regarding devices, carriers and cards.
Consistent with IPX8 rating, water resistant in up to 5 feet of water for up to 30 minutes. Rinse residue/dry after wet.