Due to inactivity, your session will end in approximately 2 minutes. Extend your session by clicking OK below.
Due to inactivity, your session has expired. Please sign in again to continue.
Step 1 Open iTunes on your computer
Once open, connect your iPhone to your computer with a USB cable. (You can use the same cable used to charge your phone.)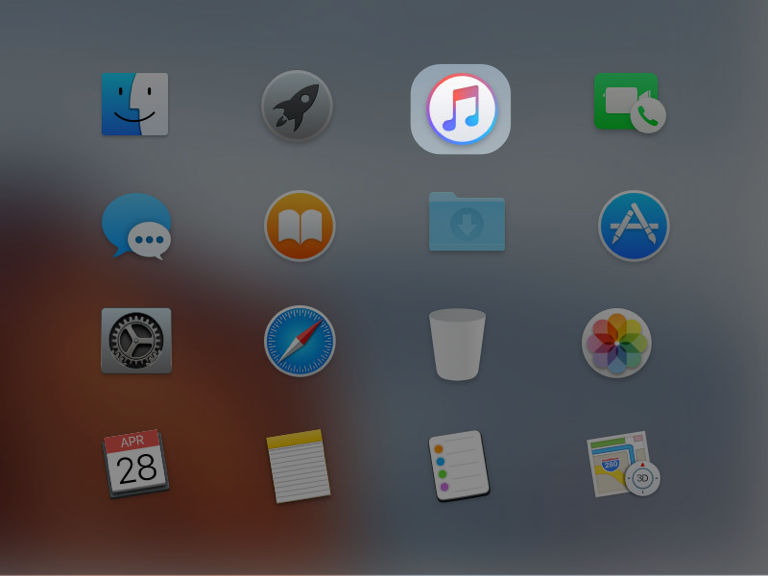 Step 2 Grant permission
If prompted, grant permission to your computer to connect to your phone by selecting Continue on your computer and Trust on your iPhone. You may also be required to enter your password on your phone.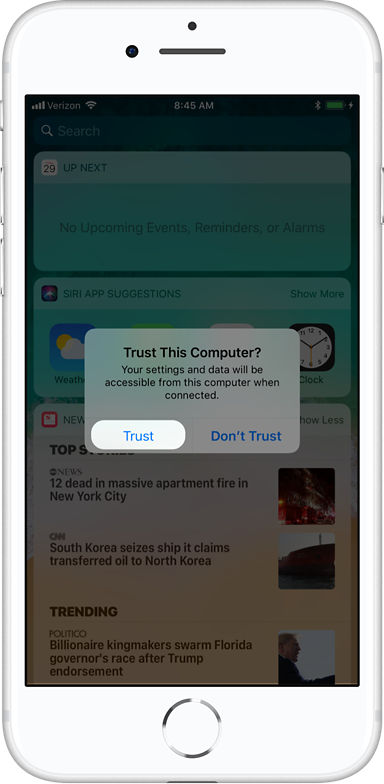 Step 3 Click the iPhone summary icon
In iTunes, click the small phone icon on the menu bar to go to the "iPhone Summary" page.
Step 4 iPhone Summary page
Here you can see when your last backup was, review how much stuff is on your phone, and adjust backup data settings.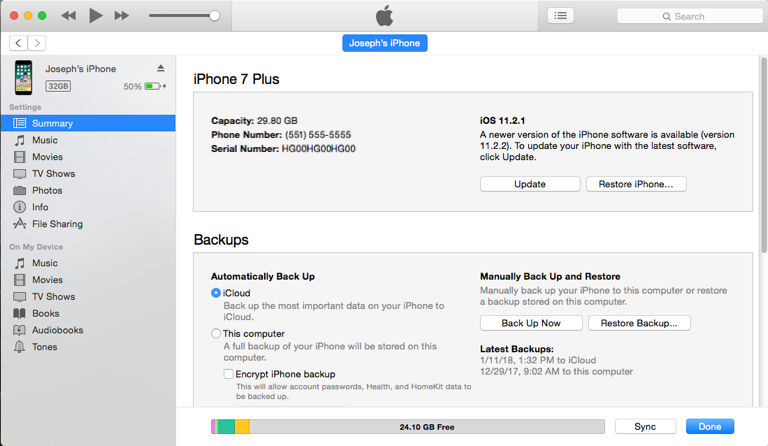 Step 5 Select Back Up Now
When ready, select Back Up Now under "Manually Back Up and Restore" in the "Backups" section.
A status bar at the top of iTunes will show the backup progress. Backup times vary depending on how much stuff you are backing up.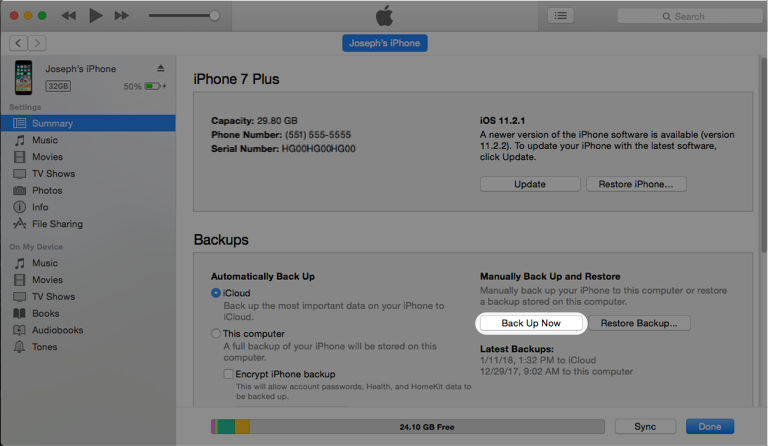 Step 6 You're all done
Make sure your backup completed by checking the timestamp in the "Latest Backups" section.