Due to inactivity, your session will end in approximately 2 minutes. Extend your session by clicking OK below.
Due to inactivity, your session has expired. Please sign in again to continue.
Trading in your old phone?
Remove your Google account from your old phone before getting started.
Step 2 Power on your new phone
Press and hold the Power button located on the back until the LG V30 screen appears, then release.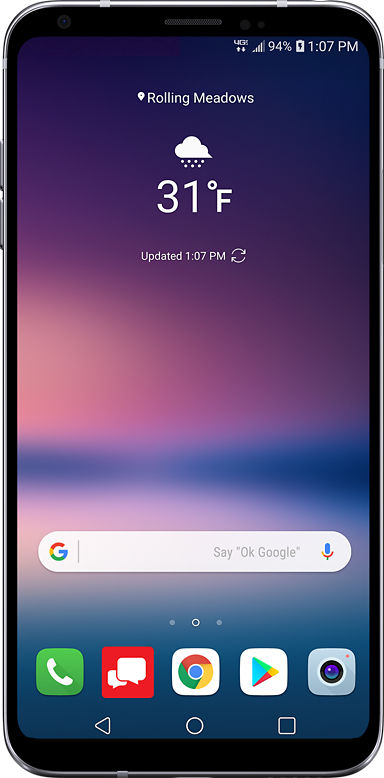 3
Enter your Verizon PIN
Step 3 Enter your Verizon PIN
If prompted, from the "Verify Your Account" screen, enter your Verizon Account PIN and follow the onscreen prompts. If you forgot it, reset or create your Account PIN.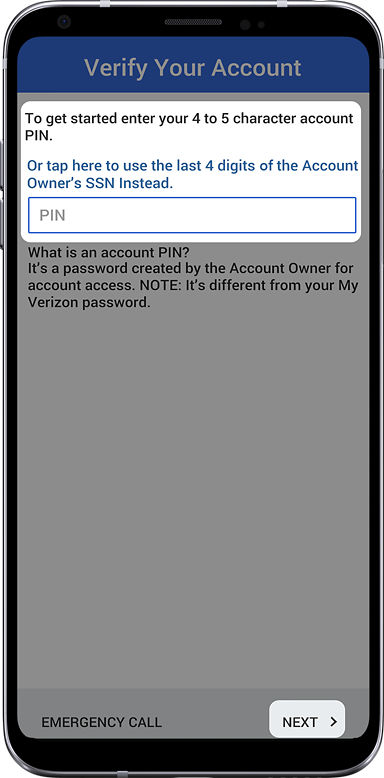 Step 4 Choose your language
English is the default language on your V30. Tap English (United States) to change your phone's language or tap Accessibility to customize accessibility features. Once you've selected your preferred settings, tap Next.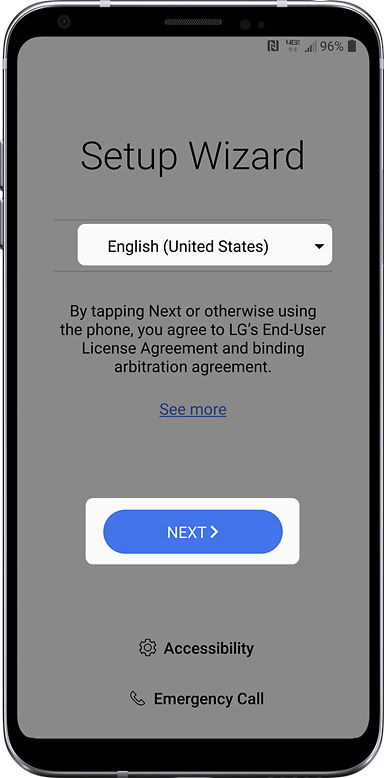 Step 5 Activate your new V30
From the "Phone activation" screen, tap Next. Allow a few minutes for activation to complete.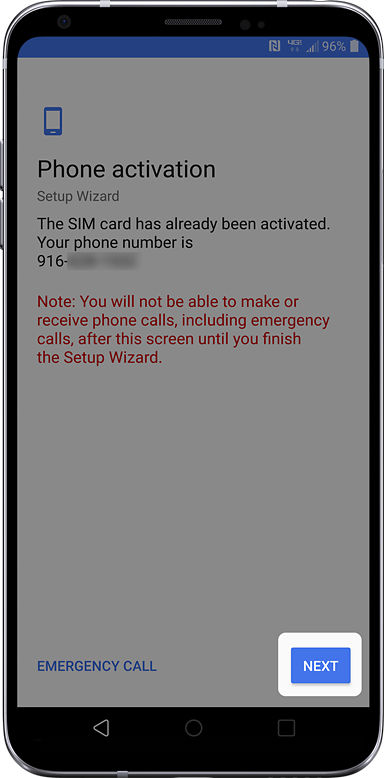 Step 6 Set up Wi-Fi or choose Skip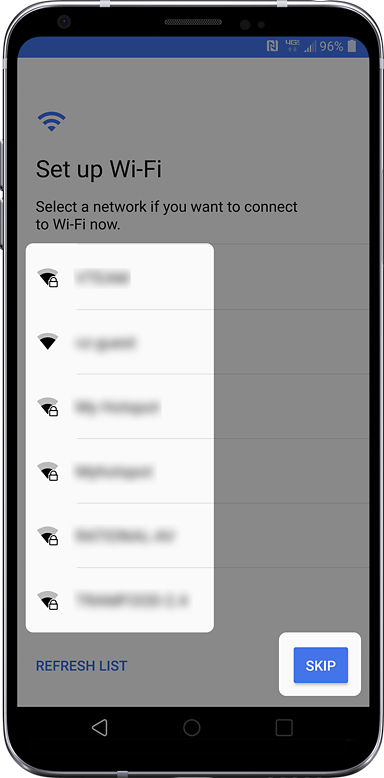 Step 7 Transfer your stuff
If you'd like to restore your info from a backup or transfer your stuff from an old device, tap Copy your data. If you'd like a fresh start, tap Set up as new.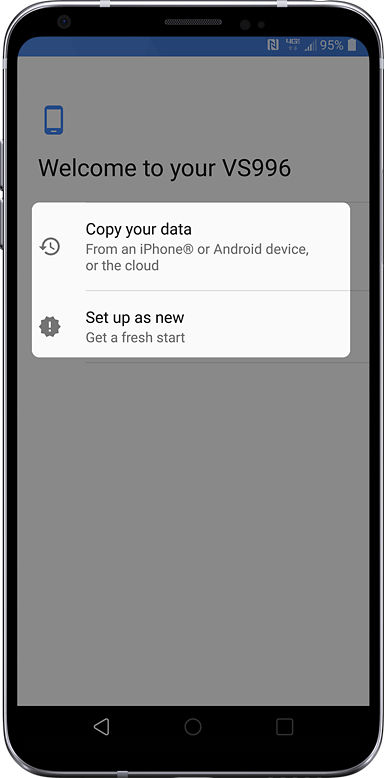 Step 8 Sign in to Google
Sign in to your Google account or create a new one. Signing in to Google allows you to access Gmail and your Google apps.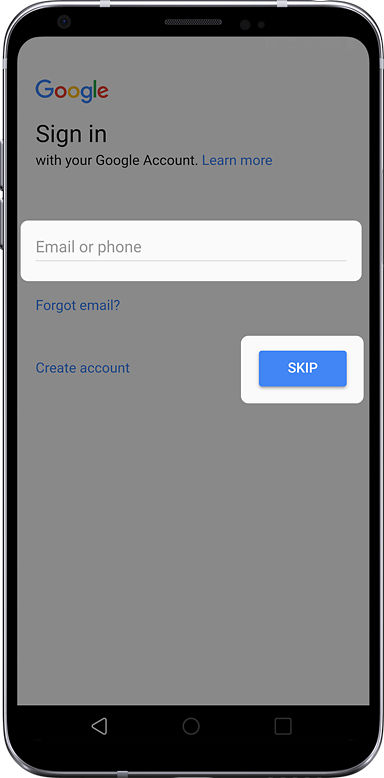 Step 9 Add your fingerprint
If you'd like to use your fingerprint to unlock your device, see locked content, and make purchases, tap one of the following:

Set up fingerprint.
Set up only Knock Code, pattern, PIN or password.
You can also tap No, thanks.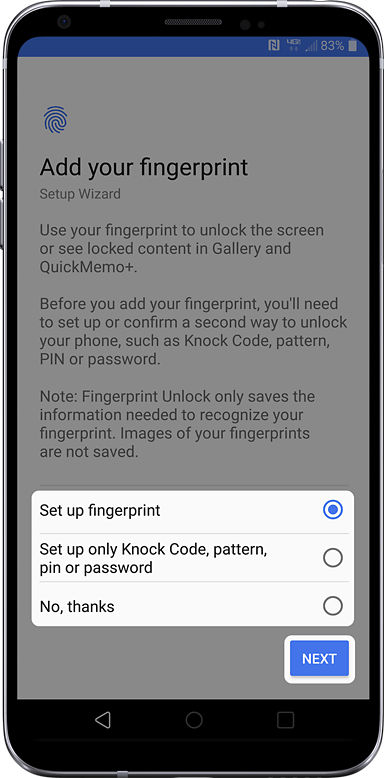 Step 10 Set up Google services
Google offers a variety of services that help many of their apps function better. Review all of them and tap the corresponding switch to turn them on. You may need to scroll down to see all of the services. Switches are turned on when in the blue position. Tap AGREE after you've turned on all the services you want.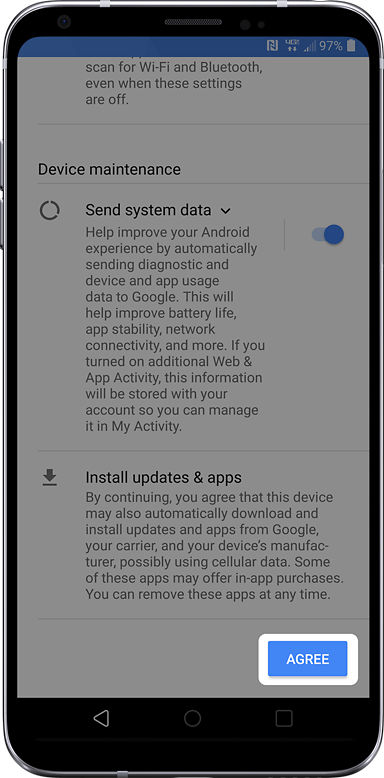 Step 11 Meet your Google Assistant by tapping Next or Skip the step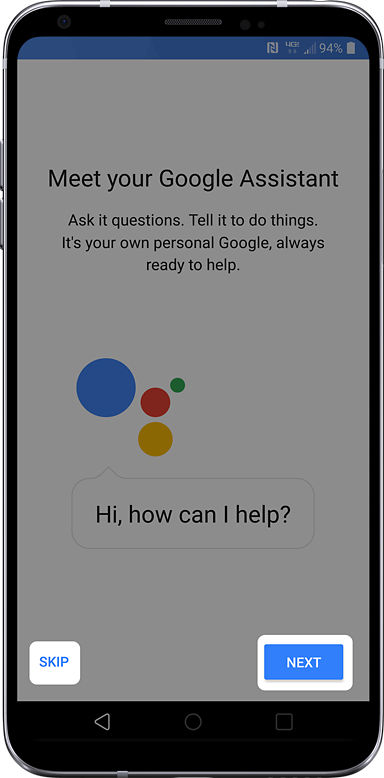 Step 12 Set up Verizon Cloud
Verizon Cloud gives you added protection by backing up your important information to the cloud. Set up Verizon Cloud by tapping Next or Skip the step.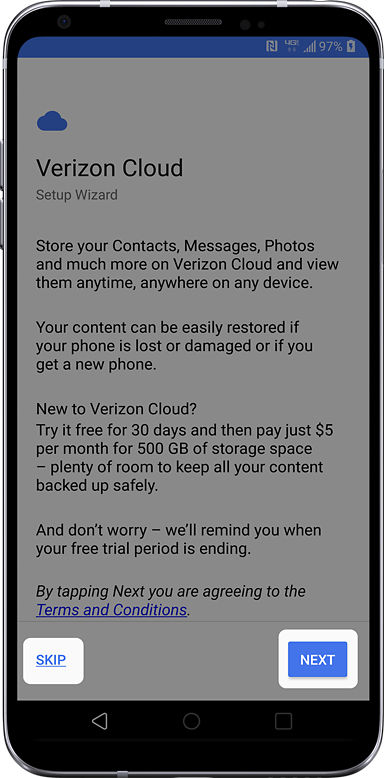 Step 13 Add an email account
Adding an email account will allow you to easily access email from your phone. Select an email account to add or tap Skip.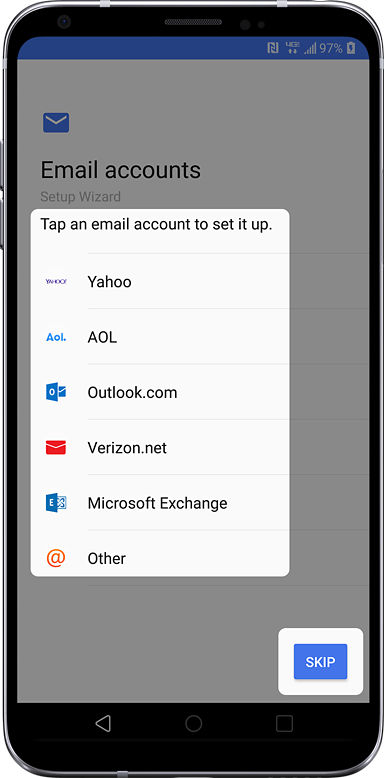 Step 14 Add Security & Privacy
Security & Privacy protects your phone from malware, viruses and other threats. Set up Security & Privacy by tapping Accept or Skip the step.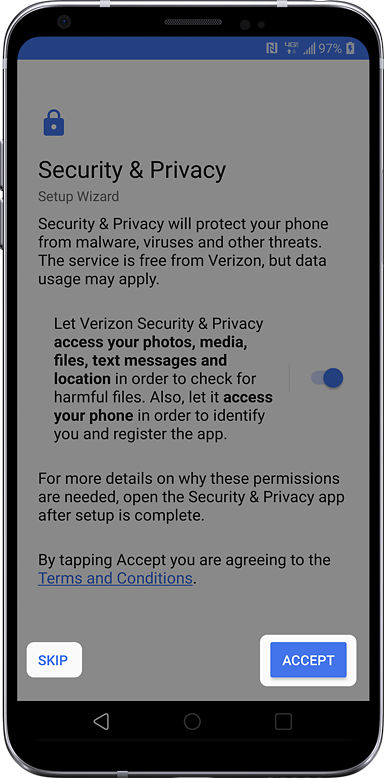 Step 15 You're all done
From the "Ready to go!" screen, tap Got it to complete setup.