Due to inactivity, your session will end in approximately 2 minutes. Extend your session by clicking OK below.
Due to inactivity, your session has expired. Please sign in again to continue.
Stay Connected - Wireline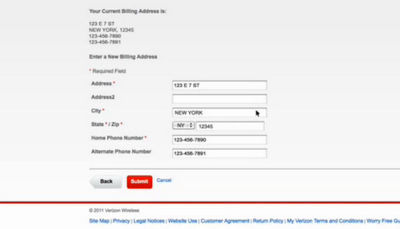 Information on Verizon's Stay Connected repayment program for wireline customers.
stay-connected-wireline-video:

Video Transcript
Stay Connected - Wireline (0:44)
To our loyal customers, here's some important information about your bill.

Since you notified us that you needed help with your bill due to COVID-19, we've enrolled you in our Stay Connected Repayment Program. Your account is protected from late fees and service termination through June 30th. We'll continue to help by dividing those unpaid charges over 6 months.

For example, if we deferred a total of $450, you'll pay $75 each month plus your current monthly bill. After you've paid the total deferred balance, your bill will only include your current monthly charges.

Please log in to your Verizon account for more details.

Now more than ever, we're here to help keep you connected.

Connect with us on Messenger

Visit Community
24/7 automated phone system: call *611 from your mobile