Overview tab selected 1 of 4
Overview Section Start
Introducing the Lenovo IdeaPad Duet 3i, a laptop with meaningful performance for work and play. The Intel® processor allows you to enjoy multi-screen capabilities, communicate easily with friends and family and take all your favorite entertainment on-the-go. The detachable Bluetooth® keyboard lets you work remotely from the tablet portion of the PC. Equipped with a front and rear camera, you can take pics and video chat for work or play. Unleash the full potential of your Lenovo IdeaPad Duet 3i with Verizon, the network more people rely on.
Reviews
71% of reviewers recommend this product.
Not bad
For what it is it's a great little device. The problem I have is the keyboard can be glitchy sometimes. The other issue I have is that the device actually costs half what Verizon is charging for it. Had I caught that beforehand I would've purchased it elsewhere. Even Walmart sells the exact same device for like $249. Verizon is definitely a rip off. I pay for service for the device and the only way it works it's on Wi-Fi.
I wanted fully capable laptop.
The fact that you could use as a tablet was very cool. However it is very glitchy, had blow the hard drive x 3. You have to work with it. Not ready to work out the box. Also do not crack the screen. It is delicate. And bye, bye tablet suite.
Compare devices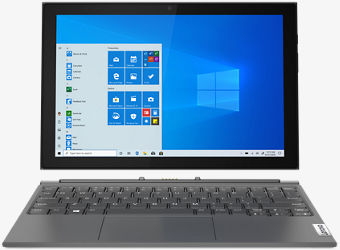 Lenovo IdeaPad Duet 3i
Starts at $16.11/mo
for 36 months, 0% APR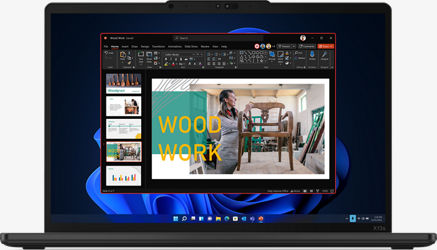 Lenovo ThinkPad X13s
Starts at $40.27/mo
for 36 months, 0% APR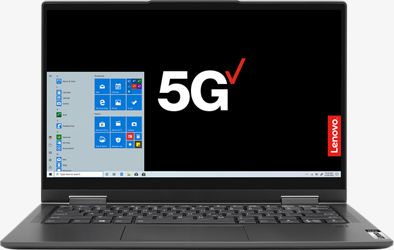 Lenovo Flex 5G
Starts at $38.88/mo
for 36 months, 0% APR
Lenovo IdeaPad Duet 3i
Battery life
Up to 9hrs. in local 1080p video playback
Lenovo ThinkPad X13s
Battery life
Up to 28 hr Video Playback
Lenovo Flex 5G
Battery life
Up to 25.6 hrs. Local full screen Video Playback
Lenovo IdeaPad Duet 3i
Screen
1920x1200 WUXGA ("FHD+") IPS Display
Lenovo ThinkPad X13s
Screen
14" FHD (1920 x 1080) wide-view angle touchscreen, 400 nits, 72% color gamut
Lenovo IdeaPad Duet 3i
Reviews
Lenovo ThinkPad X13s
Reviews
Lenovo IdeaPad Duet 3i
Storage
128 GB (Subject to availability)
Lenovo ThinkPad X13s
Storage
512 GB (Subject to availability)
256 GB (Subject to availability)
Lenovo IdeaPad Duet 3i
Rear camera
5M Auto-Focus
Lenovo ThinkPad X13s
Rear camera
Lenovo Flex 5G
Rear camera
HD 720p with Hybrid Infrared (IR)
Lenovo IdeaPad Duet 3i
Colors
Lenovo ThinkPad X13s
Colors