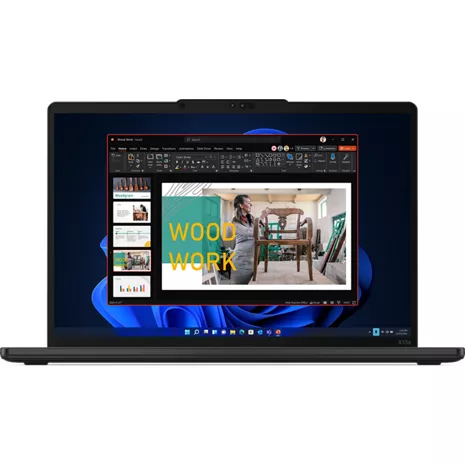 Meet the ThinkPad X13s– built on the Snapdragon® 8cx Gen 3 Compute Platform, and built for the modern user. Made to fulfill users' needs for connectivity, longer battery life, and secure manageability, this ThinkPad delivers work-from-anywhere productivity like never before. With smartphone-like, PC-grade performance, multi-day battery life1, and 5G mmWave connectivity powered by Verizon 5G Ultra Wideband2, the ThinkPad X13s is redefining modern productivity and the always-on experience. Its ultrathin, ultralight shape allows you to take it anywhere, and the ThinkPad X13s is built with security in mind for the work-from-anywhere workforce– wherever life takes you.
Reviews
41% of reviewers recommend this product.
Beautiful and stylish, however some limitations. sssss
This is my first non-Apple product and has taken some adjustment. The device has a beautiful finish, very cool and stylish. However It's not a traditional computer, more like a large android device. Does not support many of my work apps or printer drivers (Epson EcoTank/HP). I have only had it for 2 months of occasional use and will post an update at 6 months. Camera is ok. 5G connectivity is second to IPad Pro or IPad mini latest generation at least in my area. If I was to rate it now it would be a 7 out of 10. Hopefully with updates performance will improve. It's good for moble workers like myself. Very thin and light.
Battery life and charge cycles vary with use, settings, and other factors; actual results will vary.
5G Ultra Wideband available in select areas. 5G Nationwide available in 2700+ cities. This device supports 5G Ultra Wideband high-band (mmWave) only, 5G Nationwide and 4G LTE.