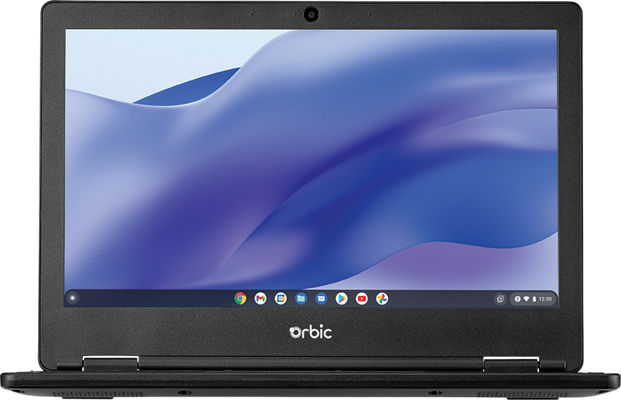 Customize
Black
Monthly payments shown are for customers who qualify to pay $0 Down, $9.16/mo for 36 months; 0% APR. Retail price: $329.99. One-time activation fee of $35.
The Orbic Chromebook is built for how you live, work, and play. This lightweight Chromebook is made for the modern world, featuring instant start-up and internet access in mere moments. This laptop is built with security features in place, meaning it's safe, secure and efficient when working from home or on the go, or when engaging in virtual learning or studying from anywhere. Long battery life1 and always-on capabilities make the Orbic Chromebook a great choice for those on the go, so you don't have to slow down your lifestyle.
Reviews
2 reviews
of reviewers recommend this product.
Techster
Yes, I'd recommend this product.
Based on our reviews of the product we found Orbic Chromebook to be top of class for form factor, battery and connectivity. The fact that this Chromebook is also very affordable compared to many other close competitors made the choice even that much easier!
Been Waiting for this!
Yes, I'd recommend this product.
Finally a great value Chromebook! I had the chance to do a user trial on this Chrombook and love it, the key pad is very responsive and feels good to type on! The battery will last a solid days use, They audio is really good for watching Youtube and Netflix!
Battery life based on mixed usage and may vary by user.