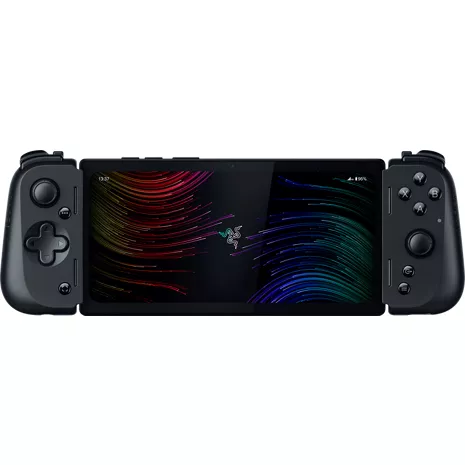 Ways to save
For personalized offers, .
Game on with the Razer Edge 5G on Verizon's 5G Ultra Wideband network. Custom-built to be the ultimate gaming Android handheld, the Razer Edge 5G comes equipped with a sophisticated chipset for powerful performance, console-class control with HyperSense Haptics, up to 144Hz refresh rate, a fluid 6.8" touchscreen, and more. And, you never have to slow down when you pair it with Verizon, the network America relies on. Get 1 Month of XBox Game Pass Ultimate on us with +play by Verizon, the brand new destination that lets you discover, purchase and manage your digital subscriptions in one place.
Reviews
36% of reviewers recommend this product.
Decent gaming device. sssss
Cmstormtrooper . 4 days ago
Yes, I'd recommend this product.
Very nice portable gaming device. I have not had an issue with this device since I had it. However I am wondering if it will update to android 13 eventually. Also by using this I wondered why Razer just didnt make this into a phone. I noticed that this also stays connected to Ultrawide most of the time why my other devices dont.
Bad for streamer . 7 days ago
At time of publication.
Third party hardware and services may be required.