2019 Holiday Gift Guide for Black Friday, Cyber Monday & More
You're sure to impress when you give the gift of tech. From the latest smartphones to the hottest smartwatches, Verizon' offers great gift ideas for almost every person on your holiday list. But what makes holiday shopping even sweeter? Saving money and scoring great discounts! And with a little prep and bargain hunting, you can make the most of Black Friday, continue with Cyber Monday deals and go all the way through the new year. Check out these 5 quick tips to stuff every stocking with the most popular tech of 2019.
Scoring a true doorbuster on this popular shopping day requires planning and research. In-store tech is typically advertised ahead of time, but may involve waiting on lines for heavily-discounted items like Chromebooks and tablets — and quantities are often limited. Some of the best offers might also require extra steps, such as the trade-in of an older device.
More and more people are going online for Black Friday cell phone deals and discounts on phone cases, wireless chargers, headphones – just to name a few. If you have a specific phone model you're looking for – such as the new Google Pixel 4 or Apple iPhone 11 -- check out holiday promotions for buy-one-get-one-free offers or limited-time discounts. These items don't often go on sale, so it could be the only time of the year for the best iPhone deal or a price slash on other popular smart devices and brands such as Google, Samsung or Motorola.
Finally, don't overlook Black Friday tech deals on smaller items such as 
speakers
, 
cameras
 and 
security systems
. These items are often sold at heavy discounts and have fewer limitations on them than bigger-ticket phones and devices.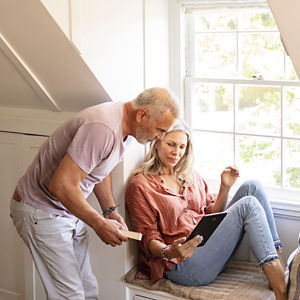 Tip 2: Gear up for Cyber Monday deals.
While Black Friday deals typically include both in-person and online options, Cyber Monday focuses exclusively on internet shopping. Cyber Monday in 2018 was the biggest online shopping day ever, achieving over $8 billion in total sales, by some estimates.
On Cyber Monday, you'll typically see 2 types of discounts. When it comes to the latest smartphones, gaming platforms and smart speakers, you'll catch smaller retail discounts. If your tech absolutely has to be state-of-the-art, this is a great time to get your hands on them.
Previous-generation devices, on the other hand, tend to net the larger discounts. If somebody on your list is fine with a nearly brand-new device, you might save more than expected. Useful online tools, such as comparison shopping pages, allow you to compare device differences side-by-side, such as storage capacity, camera type or processor speed.
Lastly, Cyber Monday deals provide great opportunities to pick up a wide selection of accessories and devices. If there's a gadget or gizmo on your shopping list, do a quick online search for the product name and add the words "Cyber Monday deal". It's an easy way to potentially save on something you're already planning to buy.
Tip 3: Find holiday deals in early December.
According to retail experts, December is a great time to buy a wide array of tech products.  Maybe your spouse has been talking about installing a doorbell camera, but you devoted Black Friday to scoring 3 smart TVs. If you've already picked up a deal or 2 on your list, focus instead on discounts on less flashy but no less appreciated gear.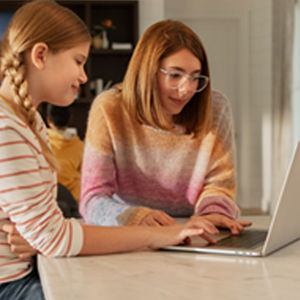 Tip 4: Make the most of last-minute shopping.
Even if you put off your shopping until late December, there are still plenty of great holiday deals to be found. Recent years have seen last-minute discounts on popular gaming systems, tablets, smart speakers and laptops, just to name a few. Stores tend to get even more crowded as the holiday season winds to a close, so it often makes the most sense to start your search online.
Tip: 5: Take advantage of post-holiday deals.
A lot of shoppers show up online after the holiday to spend cash or gift cards and grab a few must-haves other gift-givers might have missed. Some of the best tech deals actually pop up after the holidays. And many tech and electronics vendors unveil next-generation models at the start of the year, which may leave them free to cut prices on existing stock.
Finally, post-holiday returns often result in a surplus of open-box or Certified Pre-Owned items that stores sell at steep discounts. Another person's holiday return could become your New Year's treasure.
Always do your research.
It pays to comparison-shop and understand the details before going after new tech. And if you find something that's discounted, take advantage of the holiday tech shopping savings to make holiday 2019 the best one yet.
This content is provided for information purposes only. All information included herein is subject to change without notice. Verizon is not responsible for any direct or indirect damages, arising from or related to use or reliance of the above content.