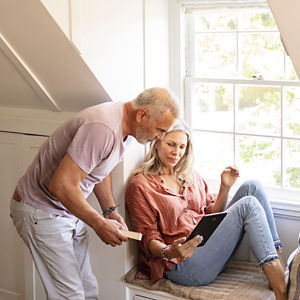 Tip 2: Gear up for Cyber Monday deals.
While Black Friday deals typically include both in-person and online options, Cyber Monday focuses exclusively on internet shopping. Cyber Monday in 2018 was the biggest online shopping day ever, achieving over $8 billion in total sales, by some estimates.
On Cyber Monday, you'll typically see 2 types of discounts. When it comes to the latest smartphones, gaming platforms and smart speakers, you'll catch smaller retail discounts. If your tech absolutely has to be state-of-the-art, this is a great time to get your hands on them.
Previous-generation devices, on the other hand, tend to net the larger discounts. If somebody on your list is fine with a nearly brand-new device, you might save more than expected. Useful online tools, such as comparison shopping pages, allow you to compare device differences side-by-side, such as storage capacity, camera type or processor speed.
Lastly, Cyber Monday deals provide great opportunities to pick up a wide selection of accessories and devices. If there's a gadget or gizmo on your shopping list, do a quick online search for the product name and add the words "Cyber Monday deal". It's an easy way to potentially save on something you're already planning to buy.
Tip 3: Find holiday deals in early December.
According to retail experts, December is a great time to buy a wide array of tech products.  Maybe your spouse has been talking about installing a doorbell camera, but you devoted Black Friday to scoring 3 smart TVs. If you've already picked up a deal or 2 on your list, focus instead on discounts on less flashy but no less appreciated gear.