Due to inactivity, your session will end in approximately 2 minutes. Extend your session by clicking OK below.
Due to inactivity, your session has expired. Please sign in again to continue.
Share Content with NFC on Your LG G3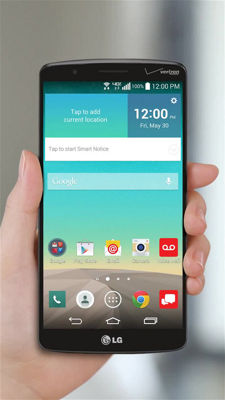 Share content with a tap of your phone with the NFC feature on your LG G3.
lg-g3-near-field-communications-video:

Video Transcript
Share Content with NFC on Your LG G3 (1:21 )
Near Field Communication technology, or NFC, lets you make transactions, exchange digital content, and connect with other NFC devices with a single tap.

In order to use NFC features, NFC needs to be turned on.

Tap Apps.

Select Settings.

Select Share & connect.

Turn on NFC.

Now you can use all the NFC related features.

Sharing files with another NFC device is easy. Select the file to share (for example, an image from the Gallery or a song from the Music app).

Hold the two devices together.

The file you selected will shrink. Tap the file to transfer it.

The file will be downloaded to the other device after you separate them.

Connect with us on Messenger

Visit Community
24/7 automated phone system: call *611 from your mobile