Due to inactivity, your session will end in approximately 2 minutes. Extend your session by clicking OK below.
Due to inactivity, your session has expired. Please sign in again to continue.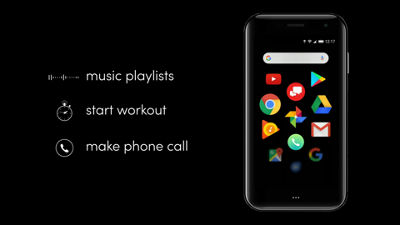 Palm's action menu makes accessing the most used actions simple. This video shows you how to get started.
palm-action-menus-video:

Video Transcript
Palm Action Menus (0:48)
Palm is designed to help you get to what matters quickly so you can live life outside the screen.

You can play your favorite music playlists, start a workout or make a phone call in as easy as two taps.

To access an app's action menu, simply find the app on the launcher and long press the app icon.

From here you can select an app action to let you use what matters most without digging through an app.

Using action menus will help you quickly get to the most used actions and help you reduce your screen time.

Thanks for watching. For more information, visit palm.com/support.

Connect with us on Messenger

Visit Community
24/7 automated phone system: call *611 from your mobile