Existing user?
Sign in to manage & troubleshoot your services.
SON (Self Organizing Network)
What is SON?
Self-Organizing Networks (SON) significantly improve Wi-Fi performance by automatically identifying and fixing Wi-Fi problems.
Connected devices will move seamlessly between 2.4 GHz and 5 GHz Wi-Fi signals, and between access points if a Fios Network Extender has been added to your home network.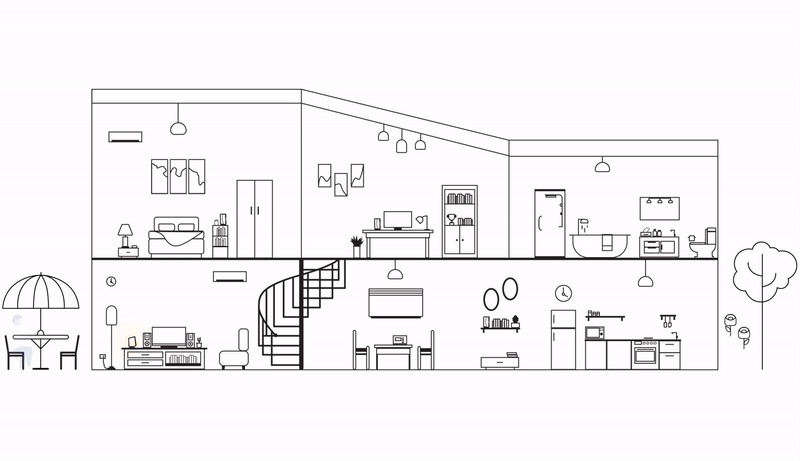 Self Organizing Network Frequently Asked Questions
1. What is a Self-Organizing Network (SON)?

2. How will SON improve Wi-Fi?

3. What happens to my Wi-Fi when SON is enabled?

4. Why will my Wi-Fi Name (SSID) with -5GHz no longer be available?

5. Do I have the ability to turn SON off?

6. Do I have the ability to turn SON on?

7. What security modes are supported?

8. If I have a 3rd party router (non-Verizon), can I have SON enabled?

9. If I'm using the Fios Advanced Wi-Fi Router (MI424WR Rev. I Router) and the Fios Network Extender (WCB6200Q), can I have SON enabled?

10. If I'm using the 1st Generation Fios Network Extender (WCB3000N), can I have SON enabled?

11. If I have a device that specifically requires connection to 2.4 GHz or 5 GHz bands, and I have a single Wi-Fi Name with SON, how do I ensure I am connected to the correct band?

12. What is the difference between MAC filtering and Home Network Protection?

13. How do I enable SON?

14. How does SON Enabled / Disable work, if my router is being replaced?

15. Do I need to reboot my router and FNE after I enable / disable SON?

16. Does my Router get SON if I Move my Fios to Another Location?

Fios Quantum Gateway

Fios Network Extender WCB6200Q