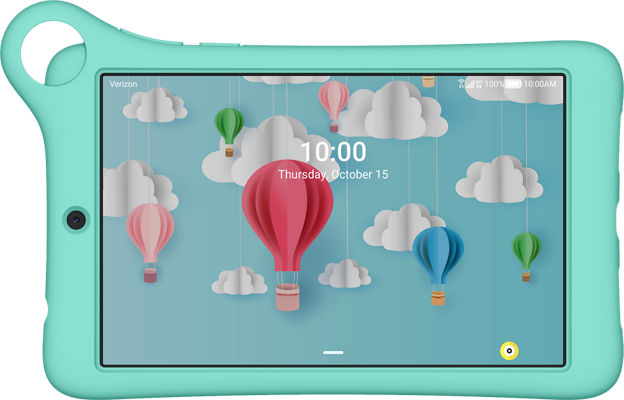 Customize
Black
Monthly payments shown are for customers who qualify to pay $0 Down, $5.55/mo for 36 months; 0% APR. Retail price: $199.99. One-time activation fee of $35.
Introducing the TCL TAB FAMILY EDITION, a tablet to keep your kids engaged and learning on-the-go. The 8" display has several eye protection modes so kids and adults can use it comfortably for hours. The durable bumper protects the tablet from drops and falls, but can be easily removed for teens and adults. Download fun, educational apps that will keep kids engaged during long car rides or while you are involved in important work-from-home meetings. Take advantage of Verizon Smart Family Basic to manage and monitor the apps and sites your child visits.1 Do more of what you love with the TCL TAB FAMILY EDITION and Verizon, the network more people rely on.
Reviews
21 reviews
of reviewers recommend this product.
Charging port broke
I had this tablet for about 8 months and the charging port broke.
Hello, sorry about that. We know that a mishap can occur. If you didn't purchase any accidental insurance and you need an assistance with repair, please feel free to reach out the TCL support team to set up a repair. You can reach the team via 1-855-224-4228. Best regards, Kevin.
Don't buy this!!!
I've had this tablet for maybe a year and the charging port broke!!!! I just finished paying it off too!!!! Now I have to buy a new one because for some reason. The fricken device protection was disabled without my consent and I'm not happy about it