Best phone plans and devices for seniors
Technology well suited for the 65+ crowd.
A growing number of seniors are embracing mobile tech. According to a Pew Research Center study more than three-fourths of the population 65 years and older have a cell phone. By jumping on the digital bandwagon seniors have found that they can stay better connected with loved ones, download their favorite content and reconnect with old friends. 
With that in mind, here are some recommended phones, plans, and accessories for seniors who want to get the most out of what's available:
Best phones for seniors
The LG Exalt LTE is perfect for those who prefer the simplicity of a basic flip phone with a few advanced capabilities, such as web browsing. Exalt LTE includes physical keys, making dialing and texting a breeze. For ease of use, its 3.0-inch color LCD screen has a menu with a large font size.
The rugged DuraXV LTE by Kyocera is ideal for seniors who enjoy the outdoors. The flip phone meets U.S. military standards for extreme conditions, whether that means working on an outdoor project or whitewater rafting. The DuraXV LTE features a 2.6-inch QVGA and high-contrast LCD mono external display to provide enhanced readability when sending texts or browsing the web.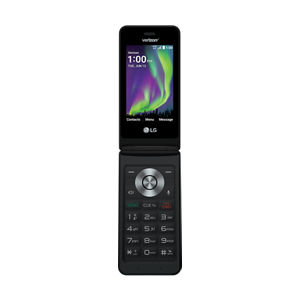 Another great basic option is the KAZUNA eTalk. This device features all the essentials in a sleek design, with a bright, easy to read 2.8-inch internal display. The large screen makes it easy to browse the web, send texts and make calls without worrying about tiny text.
Seniors interested in trying a smartphone might like the Samsung Galaxy A10e, which is great for beginners. Its "Easy Mode" simplifies the phone's home screen so you can get to the functions you need faster and easier. It also makes the most-often-used features, such as email and camera, easily accessible on its 5.8-inch HD screen.
Great plan options
Family members can add a phone to Verizon's plan, which keeps things simple with different data sizes that range from 2 to unlimited gigabytes. If you need more data, you can switch data plans any time. Sign up for the Unlimited Senior Plan, and you'll have unlimited data at a discounted rate. All plans let you share data with your devices and feature unlimited talk and text. For seniors who don't want an annual contract, Verizon offers prepaid plans for smartphones or basic phones.
Smart accessories for home and on the go
Other smart accessories for seniors include a variety of personal and home products designed for added security and peace of mind. The Universal Horizontal Pouch is a black leather holder that connects to your belt with a convenient swivel clip, to keep that cell phone handy at all times.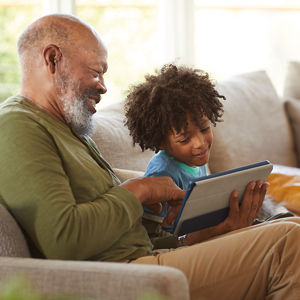 Coordinate all the smart accessories in your home with the Google Nest Hub Max. With a large, easy-to-read screen, you can make video calls, watch cooking videos, and browse photos at will. No need to squint at tiny buttons for your apps - issue commands with a simple "Hey, Google…" to keep your day running smoothly. You can even add Google Nest Minis throughout your home so you can access your apps whenever, wherever.
The Nest Learning Thermostat or the Nest Thermostat E both include useful features such as automatically regulating the temperature and — with most smartphones — changing the temp while out and about.
Finally, Canary Home Security is a plug-in-ready system that monitors everything from break-ins to air quality. Keep an eye on your home no matter where you are, and get alerts and call for help when you need it, all conveniently from the app. It even coordinates with the Google Assistant to work with items like the Nest Hub Max.
You might also be interested in:
Related Pages
Verizon Plans
Learn more about Verizon Unlimited plans, and find one that fits your family.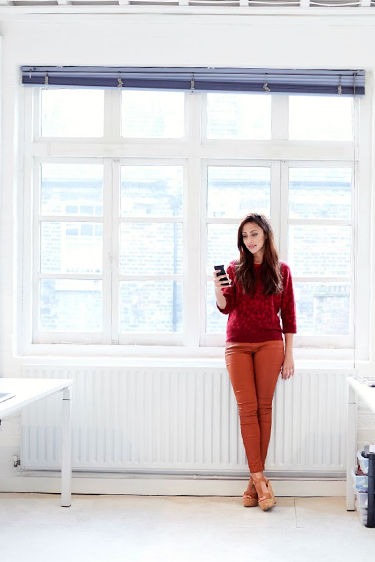 Verizon Deals
Check out the latest deals from Verizon on smartphones, accessories and more.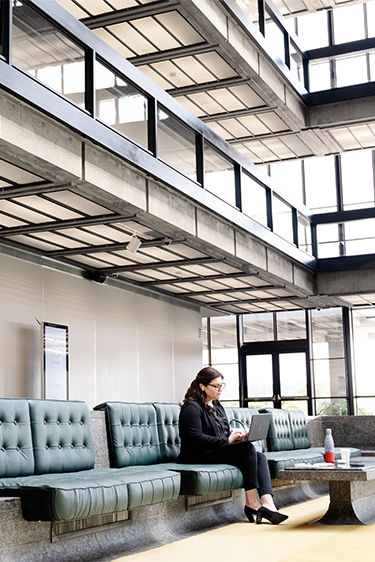 Mix and Match Verizon's New Unlimited Plans
Choose from our 5G unlimited plans - all on the same easy-to-manage account.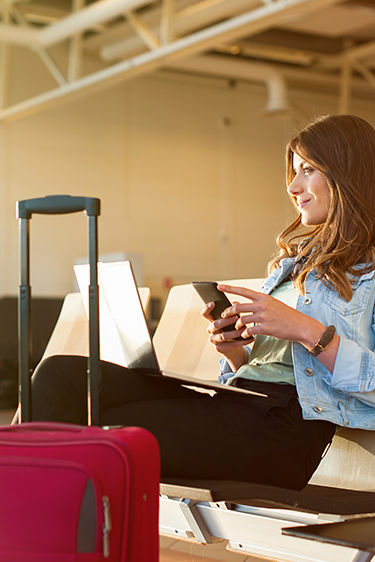 Other related terms: Phone plans for seniors, phones for seniors, cell phones for seniors, best flip phones for seniors, does Verizon have a senior plan, simple phones for seniors
This content is provided for information purposes only. All information included herein is subject to change without notice. Verizon is not responsible for any direct or indirect damages, arising from or related to use or reliance of the above content.