Internet plans that exceed expectations.
Whether you want next-generation Verizon 5G Home Internet, the screaming fast speeds and reliability of Verizon Fios, or traditional High Speed Internet (DSL), Verizon has an internet connection option to suit your needs.
Open the Modal
5G Home Internet
---
Stream, game, and power your smart home with next-generation internet service and speeds up to 940 Mbps.
Fios
---
Ultra-fast internet with speeds up to 940/880 Mbps through the power of 100% fiber-optic network.
High Speed Internet (DSL)
---
Fast Internet speeds up to 15 Mbps on a powerful network with 99.9% reliability.
Wi-Fi
---
Access internet service throughout your home with the power of Verizon Wi-Fi routers and network extenders.
Open the Modal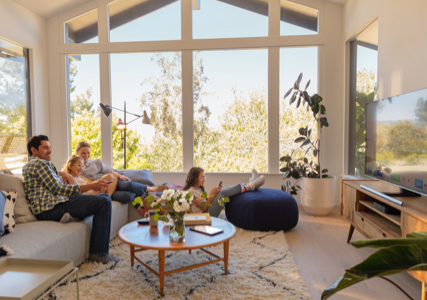 Streaming
---
Many factors can cause streaming issues, including insufficient internet speed, router problems, a bad Wi-Fi signal and more. And since your internet connection is shared by all the devices that are online, using multiple devices at once can eat up bandwidth fast.
If you regularly have several users streaming, gaming and downloading large files, you may to upgrade to a faster internet speed to accommodate the total bandwidth being used by your network.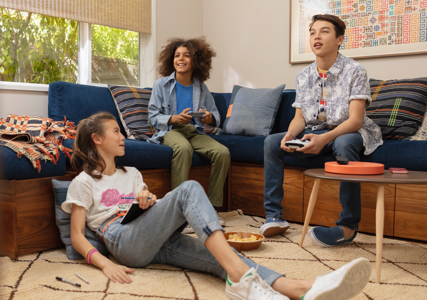 Gaming
---
Serious gamers know that when it comes to online play, a fast, reliable internet connection is essential. A slow load time can keep you out of a session, and long lag times can kill you when you're in one.
With phenomenal speeds up to 940/880 Mbps, Fios Gigabit Connection is great for gamers. It can power up to 100 devices at once, so multiple users can game, stream, download and more with less lag.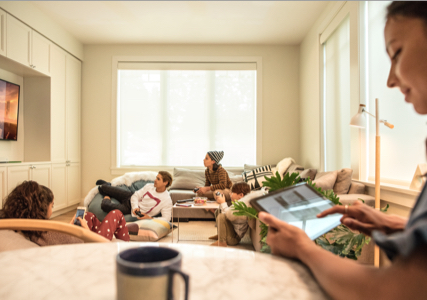 Smart Home
---
Many homeowners today are turning to smart home products to help save time, energy and money. Smart gadgets like home thermostats, Wi-Fi cameras, video doorbells and more can all be easily controlled with your smartphone.
So when you're choosing your broadband connection, be sure to include bandwidth for smart home products in the equation. In particular, any device with a camera often requires quite a bit of bandwidth to function well.
Open the Modal
All the right equipment for your home internet connection.
Take your Fios or 5G experience to more places around home with the networking device that fits your needs.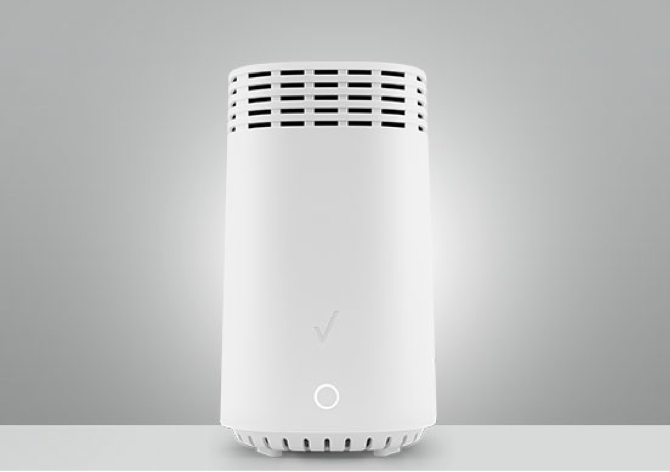 Fios Router
---
A powerful tri-band router great for intense activities like 4K UHD streaming, gaming and large file transfers.
Features like the latest Wi-Fi generation with speeds significantly faster than previous Verizon Wi-Fi routers
Increases Wi-Fi coverage by more than 60% with tri-band 4x4 antennas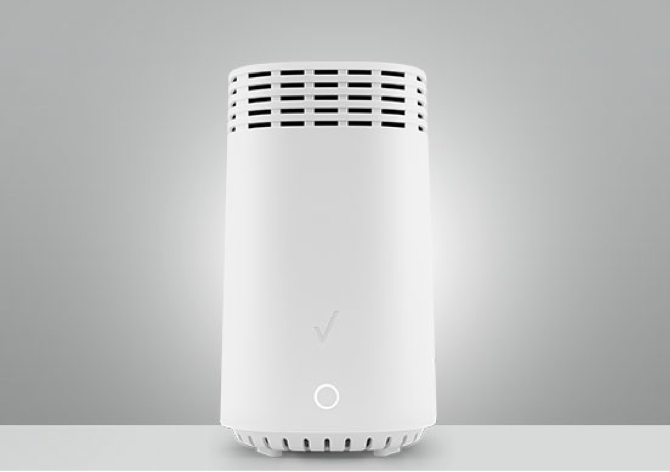 Fios Extender
---
A wireless network adapter that gives you extra Wi-Fi coverage in and around your home.
Extends Wi-Fi coverage beyond your Fios Home Router (G3100)
Features the latest Wi-Fi generation, Wi-Fi 6 (802.11.ax)
Tri-band 4x4 antennas and Self-Organizing Network technology improve the Wi-Fi experience.
Note: This product is only compatible with the Fios Home Router (Model #G3100), and many features, including SON feature will not work as designed when paired with a different router.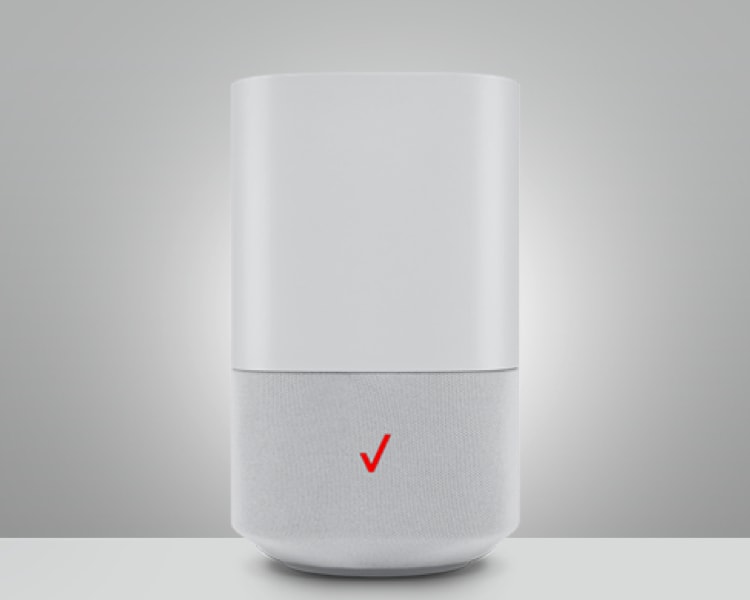 5G Home Router
---
A state-of-the-art router you control with your voice.
Amazon Alexa enabled-speaker allows you to ask it to manage your home Wi-Fi or anything you'd ask Alexa to do
Wi-Fi that works in every inch of your home
Features the latest, Wi-Fi 6 (802.11.ax) standard
Open the Modal
Questions and answers about home internet service
Which internet provider is best?

When it comes to choosing your home internet service, there is no shortage of companies out there claiming to be the best internet provider, from traditional cable companies to satellite providers to local telephone providers. In order to make an informed decision, it helps to look at the facts. Verizon's Fios Internet has been the most awarded network for internet speed and customer satisfaction for the past 10 years.

Unlike other ISPs, Verizon offers Fios, on a 100% fiber-optic network that offers many advantages over traditional cable. It transmits data much more efficiently, because light signals transfer data much faster than traditional DSL or copper cable.

How is Fios different from other broadband internet providers who also offer fiber?

When choosing your home internet service, it's important to understand why not all fiber-optic connections are the same. Many other internet companies offer fiber to the node (FTTN) connections, which use fiber cables to carry data to a hub close to your home and then switch to coaxial cables or DSL for the last hop. Because a lot of homes in your area may be connected to the same node, data can get bottlenecked during that "last mile" during peak usage times and slow down your internet speed.

Fios works differently. It uses FTTH, or fiber to the home, which means the fiber cables are connected directly to your home, resulting in a faster, more reliable fiber optic internet connection.

Can I use Verizon for home internet?

Absolutely. The Verizon network delivers access to blazing-fast internet speeds, along with superior reliability and performance. Depending on your location, you may be eligible to order Verizon Fios, the fiber-optic technology that offers speeds in a wide variety of speed tiers. In areas with Fios Gigabit Connection, those speeds can be as high as up to 940 Mbps download/up to 880 Mbps upload.

What internet service is available to me?

As a leading internet services provider, Verizon offers a wide variety of internet options, from the extraordinary speeds of Fios Gigabit Connection to broadband High-Speed Internet. To quickly find out which Verizon internet services are available at your home, use our handy check availability tool.

Which internet service is better?

That depends on what you're looking for in a home internet provider and how you plan to use your internet connection at home. Do you need a lot of bandwidth for several members of your household to stream, game and video chat on multiple devices at once, or just a single DSL line to send email? Fortunately, all of Verizon's broadband internet services offer access to speed, reliability and performance, and we're happy to help recommend the service that meets your needs.

Depending on your location, you may be eligible for Verizon Fios or High-Speed Internet (DSL) service. In addition, our latest offering, Verizon 5G Home Internet, which has been launched in five cities (and counting!), is the first-ever 5G Ultra Wideband wireless network. With up to 940 Mbps, it offers plenty of bandwidth for streaming your favorite content in 4K on all your 4K-enabled devices—with Wi-Fi coverage that blankets your home.
Open the Modal
There's never been a better time for Fios.
Pay for what you want.
Mix and match any internet and TV plan to get exactly what you want. With Your Fios TV, we can even recommend a TV plan based on your five favorite channels.
The end of extra fees.
Your Fios bill has never been simpler. No surcharges, no broadcast or regional sport network fees and no surprises.
No more annual contracts.
Life changes fast. With mix and match you can change your Fios plan every month, without any penalties.
Open the Modal