Hey Kansas City, 5G Home Internet is here! Find out if it's available in your area.
There's 5G. Then there's Verizon 5G. It's so powerful, it'll change everything about the way you connect.
Available in parts of Kansas City
Open the Modal
5G Ultra Wideband
Kansas City is known for its BBQ. Now there's something even more fiery in town. It's Verizon 5G.
Verizon's 5G Ultra Wideband has arrived in Kansas City with ultra-fast speeds, low lag times and massive capacity to supercharge everything you do.
Everyone's talking about the potential of 5G, but not all 5G networks are the same. What's the difference? Verizon 5G speed is 25x faster than 4G technology and 10x faster than some other 5G networks. It's the first network to make real time a reality, leading the charge toward truly immersive gaming, self-automated cars, virtual reality applications and more. It's 5G built right.
Open the Modal
Your local internet service provider
in Kansas City, MO
Kansas City now has truly wireless internet that provides ultra-fast speeds of 300 Mbps and, depending on location, max speeds up to 1 Gbps.
With Verizon 5G Home Internet, you'll get Wi-Fi that blankets your home with the unprecedented bandwidth you need to power all your connected devices.
You'll get seamless 4K streaming, virtually uninterrupted video chatting, and gaming with greatly reduced lag time. In short, Verizon 5G has the power to change everything about the way you live, work and play at home--and beyond.
May require the purchase of additional

Wi-Fi

extenders.
Open the Modal
Check out more about our 5G services
The way you connect is about to change. A lot. Find out how.
*May not be available in all areas.
5G Home Internet
Imagine having all your home devices wirelessly connected and responding in real time.
Coverage in every corner.

Get Wi-Fi that works in every inch of your home.

May require the purchase of additional Wi-Fi extenders.

Stream more. Buffer less.

Watch your favorites in 4K with a faster connection.

Bring your A Game.

Game with reduced lag time and Wi-Fi that delivers the speed.

True chat.

Video chat in HD with ultra-low lag.
Open the Modal
5G Ultra Wideband
5G Ultra Wideband for your mobile phones runs on a higher frequency than 4G LTE, so it can deliver speeds up to 25x faster.
Real-time connectivity.

The same unbelievably fast experience even in the most crowded locations.

Responsive gaming.

Console quality multi-player gaming you can play on the go.

Flash loading.

Downloads that used to take minutes now take seconds.

Real response.

Augmented reality that responds in near real-time.
Open the Modal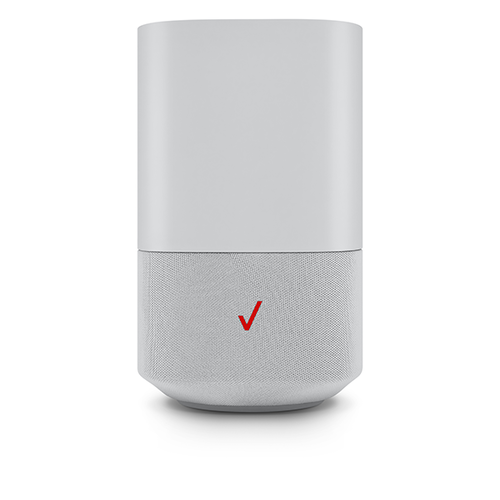 Open the Modal
Verizon 5G services (Verizon 5G Home Internet and Verizon 5G Ultra Wideband Mobile) are already available in certain areas of Kansas City. Join the 5G revolution and experience a connected life that's faster than the blink of an eye and capable of powering new and emerging technologies in the community and at home.
Ready to get 5G from the network more people rely on? See if your home is 5G-ready. If it's not, sign up to be notified when Verizon 5G Home will be coming to your neighborhood.
Open the Modal
5G FAQs
What is 5G technology and how does it work?

Simply put, 5G is the fifth-generation wireless technology that will revolutionize the way people connect at home and on the go with unprecedented speeds and bandwidth. Based on cutting-edge Verizon 5G Ultra Wideband technology, Verizon 5G Home Internet provides a fixed wireless connection via a small modem that links to Verizon's 5G Ultra Wideband network and its fiber resources. Whether it's streaming movies, playing multiplayer games or just browsing the web, Verizon 5G Home Internet is helping to redefine online experiences at home.

Is 5G available in my area?

Verizon 5G Home Internet is available in select cities right now and we're committed to expanding our 5G footprint. Find out if 5G is available in your neighborhood today. Check availability

How fast is 5G?

With 5G Home Internet service you should expect typical speeds around 300 Mbps and, depending on your location, maximum speeds up to 1 Gbps.

Note: Actual speeds may vary.

Do I need 5G equipment?

Two pieces of 5G Home Internet equipment will be installed at your home: an indoor or outdoor 5G receiver* and a 5G Router. If needed, Wi-Fi extenders will be installed in the home, at no charge, to ensure adequate Wi-Fi coverage for the entire house.

*An indoor 5G receiver may be installed if you live in a multi-dwelling unit, such as an apartment or townhome.

Can I watch TV shows, movies and sports on 5G?

Absolutely! With 5G speed, you'll get instant streaming of high-def TV shows, movies and your favorite sports teams – even 4K programming – on the road or at home.

Does 5G have enough bandwidth to handle all of my internet-connected devices?

The 5G network is designed to connect and power a far greater number of devices than a traditional cellular network. That's the magic of 5G technology. It's built to handle both the demands of today with all our current smart homes and smart devices – and the advanced technologies of tomorrow. Think of 5G as the doorway to making driverless cars, cloud-connected traffic control and other advanced applications that depend on instantaneous response to live up to their potential.
Open the Modal