Due to inactivity, your session will end in approximately 2 minutes. Extend your session by clicking OK below.
Due to inactivity, your session has expired. Please sign in again to continue.
One TalkSM Digital Presentation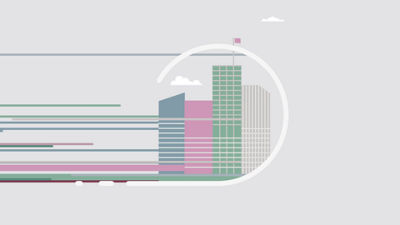 With One Talk you can move calls seamlessly between office and mobile devices using one shared Verizon phone number.
one-talk-digital-presentation-video:

Video Transcript
One TalkSM Digital Presentation (1:48)
Of all the business calls that are made in America every day, more than 80% are either put on hold or go unanswered. That's a lot of wasted potential. With Verizon you can put an end to those missed opportunities and instead turn them into prospects for growth.

One Talk from Verizon is a new Mobile First phone system where your desktop phone and mobile phone can share a common number, and can even ring at the same time if you want so you never miss important calls. The number stays with your company so customer relationships do too.

This new solution gives you mobile flexibility like you've never had before. Say you take a call at your desk but then you need to leave for an appointment. A couple of clicks and the call switches to your mobile phone. Keep talking. Keep moving. Spend less time in the office and more time with your customers.

You can conference up to six people at once, and set up is easy with great business features that come standard for both mobile and desk phones. You can customize every line through an easy-to-use website so every employee gets exactly the business features they want to use.

It offers so many ways to make sure no call is missed. Like if Joe is on a flight, his mobile calls can automatically route to his business partner, Susan, to ensure a one-call resolution.

It takes a lot to run a business, but your customers never have to know that. Capture every customer call and grow every opportunity. One Talk is a complete solution only made possible by Verizon on the nation's largest, most reliable 4G LTE network.

Connect with us on Messenger

Visit Community
24/7 automated phone system: call *611 from your mobile