6 Best Road Trip Accessories
Before you hit the road, make sure to pack these items for a smooth road trip.
1. Portable phone charger.
When you're on vacation, you want to spend time searching for the perfect seashell, not an outlet to charge for your phone. A mophie® charger such as the mophie® powerstation plus 12000 with Switch-Tip Cable for your Apple device or micro USB-enabled device will keep your phone powered—no outlet required. Just pick the best one for your needs, plug in your phone's cable and watch it charge.
2. Smart upgrade for your car.
hum by Verizon makes sure you ease on down the road (trip). With hum, you can be sure you're making good time with driving history stats like gas usage and distances covered. hum also helps you stay safe with automatic crash detection and roadside assistance when you need it—and can even help find your parked car. Plus, it tells you what that check engine light means—in plain English—and helps you remember every oil change with maintenance reminders to keep your ride in tip-top shape. hum works with most cars 1996 and newer, making it a worthwhile investment and great travel companion.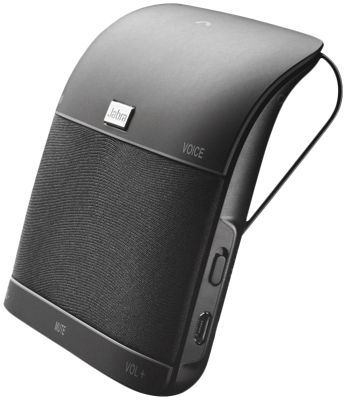 3. Spare memory card.
If your phone has expandable memory, consider having an extra memory card on hand so you can document everything, including footage of that time your uncle threw the strawberry shake out the window—with the window still up. Store music and movies as well to keep everyone in the car happy or to use some wind down time is needed at the hotel.
4. Bluetooth car speaker.
When the Jabra® Freeway Bluetooth® Speaker is synced to your phone, you can talk without fumbling for your device. The dual-mic speakerphone clips to your car's visor and filters out background noise so you can be heard clearly, even amidst traffic and road noise. It also works great as a music player, so the whole family can sing along while cruising down the highway.
5. Noise-canceling headphones.
There are moments in any journey when you need to tune out for a little bit. Sony Truly Wireless Noise-Canceling Earbuds offer deep, clear sound while removing noise from the outside world, so whether you need some time away from car conversations or end up sitting near an unhappy baby during a lunch stop, you can enjoy only the sounds you want to hear.
6. Travel Bundle from Verizon.
Protect your device, charge it on-the-go and more with a travel bundle—you'll save money by getting several of the accessories you need in a bundle. Items in the bundle could include a case, in-car charger or screen protector. Find a travel bundle that fits your phone.
Find all the tech you need for a smooth trip.
Road trips are full of making memories and creating new experience, but having the items you need to ensure you can take pictures and videos, listen to music and navigate without issues will keep your trip running smoothly and without unexpected hiccups. 
Check out all of Verizon's accessories and smartphones to find exactly what you need for your unique lifestyle.
This content is provided for information purposes only. All information included herein is subject to change without notice. Verizon is not responsible for any direct or indirect damages, arising from or related to use or reliance of the above content.