Cell phones for seniors with features they'll love
When it comes to cell phones for seniors, technology has adapted to offer features that make calling, texting and connecting easier for people as they age. If you, a parent or a grandparent is thinking of trading in a phone or looking for a good match for their Verizon senior plan, here are some things to look for.
Consider a flip phone for seniors.
As we age, reduced dexterity can make traditional keypads on many smartphones harder to use. Instead, opt for a cell phone for a senior with a feature such as larger buttons for easier typing or a black-and-white display to boost contrast and readability. These features can be found in flip phones. These paired down smartphones are simpler to navigate and ergonomically designed to be comfortable to hold.
Take a look at: The Alcatel GO FLIP V has big, tactile buttons as well as sound amplification and text-to-speech functions.
A long-lasting battery means less charging worries. 
Look for a phone that has a long battery life, one that can last at least a full day — morning to night. Not having to worry about charging up mid-day can be a welcome relief for seniors looking for a phone that can keep them connected during active, full days. 
Take a look at: The Samsung Galaxy A10e supplies 29 hours on a single charge as well as 32 GB of built-in memory to hold lots of photos and videos.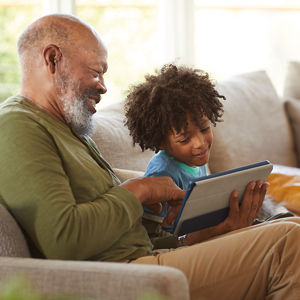 Replace keystrokes with voice-activated features.
Many of the smartest phones can do a whole range of things without a touch to the keyboard, thanks to an ever-increasing array of voice-activated features. If it's easier for your senior to use voice controls, ensure the phone they pick has voice dialing and voice texting as well as text-to-speech. (This enables the phone to read messages out loud.)
Take a look at: Plenty of smartphones, including the newest iPhone SE, offer voice-activated features at a budget-smart price — many under $500.
Reduce eye strain with a large screen or add-on magnifier.

Changes in vision also often accompany aging, and for that there are two solutions: a smartphone with a larger screen or a magnifying device used in tandem with a phone. The former offers more surface area to view emails, texts and web pages; the latter is like a magnifying glass but sized proportionately for smartphones.  
Take a look at: The Motorola edge+ features a unique display that bends around the phone's sides for even more viewing space.
Provide instant contact to help with an emergency feature.
Old-fashioned landlines provided emergency responders a quick way to locate anyone in need of help. Luckily, manufacturers and designers have figured out how to include that same connectivity in smartphones. The SOS Messages on Samsung phones, for example, allow you to send an emergency alert to four contacts simply by pressing the power button three times in a row.
Take a look at: The Samsung Galaxy Note10+ includes an S pen, helpful for a senior who wants to take handwritten notes and then digitally converted them.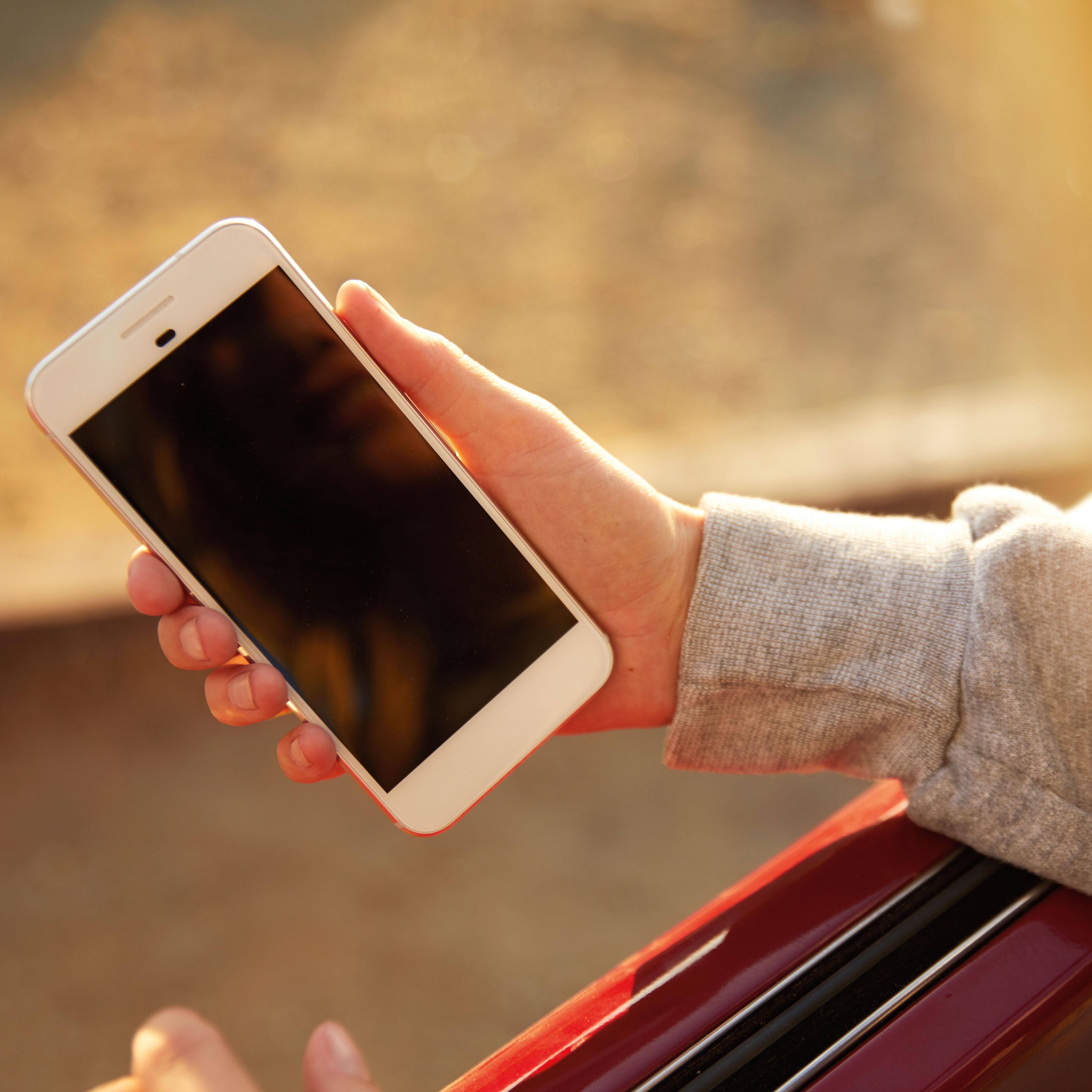 Improve sound with apps or hearing aid compatibility.
Multiple apps — many of them free — for every type of phone can act as amplifiers for sound, helping seniors clearly listen to and hear conversations with others, family videos and more. Some phones are also compatible with hearing aids, but it's important to check that the two can match before making a cell phone purchase for a senior.  
Take a look at: Sound Amplifier for Android and HearYouNow for iPhones are two examples of free apps that offer help for those who may have difficulty hearing when using a device.
Use a mini tablet as a phone for added features.
The smart size and enhanced features on mini tablets make them a great cell phone for senior option, especially when accompanied by a robust data plan. The larger screen offers a way for seniors to get around any visual challenges and gives them a bigger keyboard too. And if your senior parents or grandparents aren't aware of it, conference calling can be a great way to have a group family catch-up.
Take a look at: Weighing in at just 10.6 ounces, the Apple iPad mini is light and slim enough to slip into a purse or backpack for daily use.
Consider a smart watch made for seniors.

Replacing standard watches with smart watches can be a good way to supplement a cell phone for seniors and make one-touch responses that much easier. Helpful features include a high-contrast background for readability and simple buttons to manage dexterity issues.
Take a look at: The Verizon Care Smart watch offers both pre-loaded messages and a limited number of 10 pre-approved contacts to minimize the risk of fraud calls.
Prevent phone damage with the right accessory.

As with any new tech, a sturdy case to accompany cell phones for seniors is almost a must-have. A more tactile finish on the case may be easier for older fingers to hold, and a screen protector offers extra protection in case of accidental drops and bumps.
Take a look at: The OtterBox family of phone cases includes options for both Android and iPhones as well as tablets.
Choose phones for seniors with features to help keep them connected.
Stay in touch with loved ones by giving you and them the ability to text, stream and share any time and any day. For older parents, grandparents and friends, key features offer empowerment and independence — and boost peace of mind for everyone. Discover more Verizon phones for seniors with features that everyone can depend on.
You might also be interested in:
Related Pages
Verizon +play
Add, manage, and cancel all your subscriptions in one place. Plus get discounts.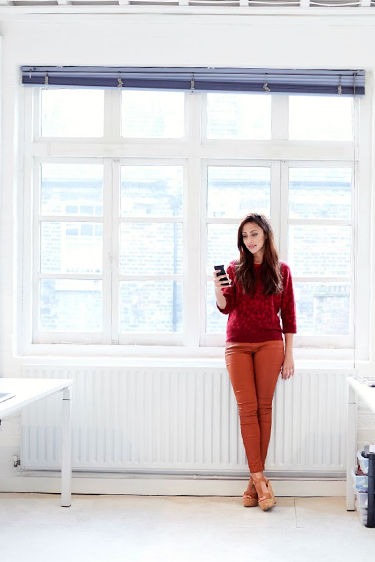 Verizon Deals
Check out the latest deals from Verizon on smartphones, accessories and more.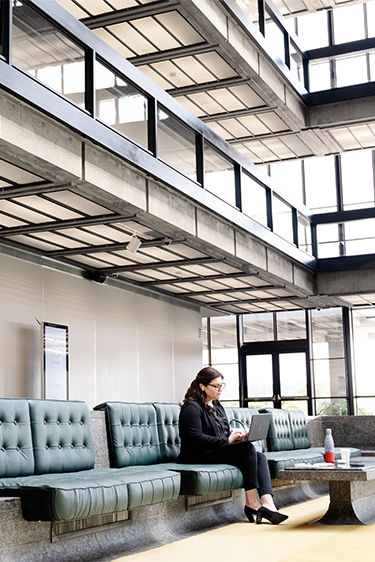 Customize your Verizon Unlimited Plan
Only pay for what you need. Check out our latest unlimited phone and data plans.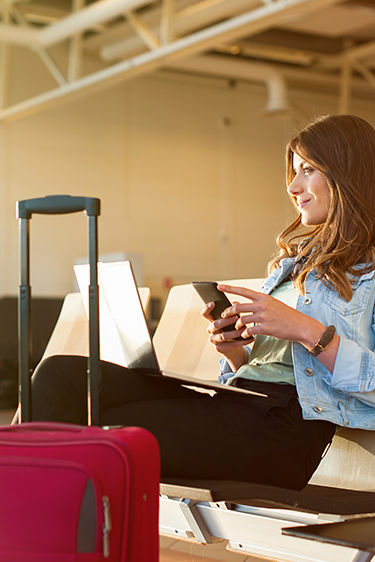 Reviewed by the Verizon Editorial Team. This content is provided for information purposes only. All information included herein is subject to change without notice. Verizon is not responsible for any direct or indirect damages, arising from or related to use or reliance of the above content.