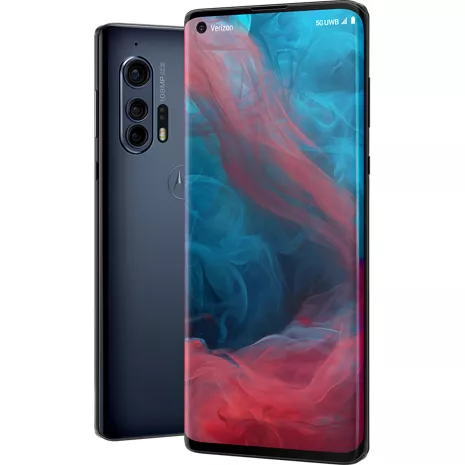 The motorola edge+ was born for 5G speed. This state-of-the-art smartphone gives you up to 2 full days of power1, lightning-fast speed and pro-quality features for doing more of what you love. Leave lag time behind with a massive 256 GB+ memory and blazing-fast 800-series processor. Enjoy days of entertainment on a beautiful display that wraps around the edges and has superior stereo-quality sound. Capture professional-looking photos in stunning detail with the 108 MP camera sensor. Get the best of Android OS without the extra baggage. And for those who want hands-free control, it supports multiple wake words, including Google Assistant and Alexa. Experience everything the motorola edge+ has to offer on Verizon. Now with the coverage of 5G Nationwide and the unprecedented performance of 5G Ultra Wideband.2

This device supports 5G UW high-band (mmWave) only, 5G Nationwide and 4G LTE.
Reviews
38% of reviewers recommend this product.
I`ve always owned Motorola phones this one is by far the best sssss
Yes, I'd recommend this product.
i have had this phone for almost 2 years. and it never disappoints. I love the battery life and the screen is so vivid, the speakers are the best i have ever heard on any phone and the telephoto 108MP lens is great. To bad the new ones are missing the telephoto lens. that might make me hang on to this phone longer because of that. And i wish they would upgrade this flagship phone to Android 13 like all the other Motorola phones. That`s my only dislike. Otherwise I am very pleased and happy with this phone. i think it`s better than the newest phones from Motorola at least until the new Motorola Edge+ 2023 or 2024 comes out we will just have to wait and see if they out do this one.
Motorola Customer Care - 11 days ago
Hi Frediw2, Thanks for the awesome review and for being our valued customer. We're so grateful for the trust you've placed in us. If you need any assistance, please do not hesitate to reach out and we'll be happy to assist you. -Mitch

A great phone for the past 2.5 Years sssss
Yes, I'd recommend this product.
This phone never once creshed, got hung up, or randomly shut down. It was an absolute beast. After 2.5 years, I was cleaning out the charge port with air, and the air exploded the back glass. The repair price was almost the same as a new phone, or I would keep this. I really want my phone to last for 5 years, but it is what it is. It is an absolutle powerhouse of a phone and would choose it over any samsung product.
Motorola Customer Care - 22 days ago
Hi DOEdge, We appreciate the time sharing your positive feedback and observation about our product. If you need any assistance, please do not hesitate to reach out and we'll be happy to assist you. -Mitch

Compare devices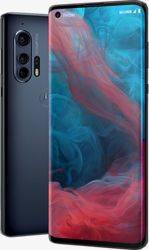 Motorola edge+
Starts at $24.16/mo
for 36 months, 0% APR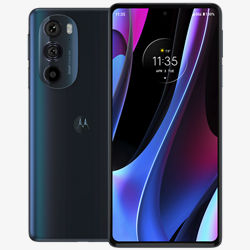 Motorola edge+ 5G UW
Starts at $23.61/mo
for 36 months, 0% APR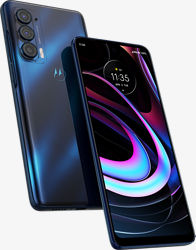 Motorola edge 5G UW
Starts at $15.27/mo
for 36 months, 0% APR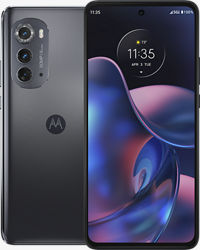 Motorola edge - 2022
Starts at $18.33/mo
for 36 months, 0% APR
1. Based on average battery life under typical usage conditions. Average expected performance based on typical use. Actual battery life depends on factors such as network, features selected, frequency of calls, and voice data, and other application usage patterns. Results may vary.
2. 5G Ultra Wideband available in select areas. 5G Nationwide available in 2,700+ cities.
3. Bluetooth keyboard and mouse sold separately.
4. App download required for Alexa.
5. Additional devices are sold separately.
6. Waves, recipient of a Technical GRAMMY Award®