5 reasons why Beats Earphones are worth a sound check
Beats earphones offer comfort and versatility, with sound quality to match.
Beats earphones stand out from the pack with their value, sound quality and design. Apple users, in particular, can benefit from Beats' versatility and comfort—whether worn on the treadmill or sitting at a desk.
Here are 5 features to tune into: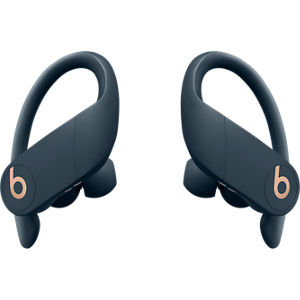 1. Apple compatibility.
Although Beats earphones are compatible with other devices, Apple users get to experience the full suite of perks. The BeatsX run on the Apple W1 chip, enabling super-fast automatic pairing with Apple devices. And it charges with a Lightning cable—aptly called "Fast Fuel"—so a quick, 5-minute charge will yield 2 hours of usage. A full charge takes just 45 minutes, and provides up to 8 hours of playback.
"BeatsX is an appealing neckband-style wireless headphone that offers a lot of the 'magic' of Apple's AirPods in a more conventional, sports-friendly design," CNET writes.
2. High comfort level.
Anyone who has battled with clunky, uncomfortable headphones will appreciate the design of Beats Powerbeat Pro. Designed for athletes, these high-performance earphones feature adjustable, secure-fit ear hooks for added comfort and stability. Take on the toughest workout and physical routines thanks to a powerful, reinforced design that helps resist sweat and water damage. 
3. Easy listening.
Beats Solo3 Wireless Headphones feature award-winning sound and design, an adjustable fit and comfort-cushioned ear cups that make it easy to use these everyday. The streamlined design is durable and foldable, so you can take them with you wherever you go. The multifunction on-ear controls allow you to take calls, control your music and activate Siri with a tap of your finger. Integrated on-ear controls paired with dual beam-forming microphones focus on your voice so that you're clearly heard when speaking whether chatting with friends or leading a virtual meeting.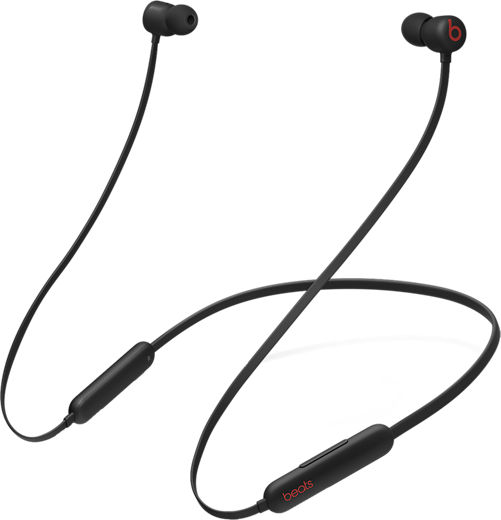 4. In control and connected.
Enjoy a versatile listening experience with the Flex Wireless Earphones. Magnetic earbuds come with an Auto-Play/Pause feature that turns off the music when the earbuds are attached around your neck. A custom acoustic platform delivers premium sound with accurate bass and low distortion. The Flex-Form cable and 4 eartip options offer all-day comfort. 
"You can leave the earbuds dangling from around your neck, wearing them like a pendant. Gone is the fear of losing an AirPod by dropping it. Going from listening to not listening to the earbuds requires simply lifting them to your ears -- or pulling them out. And forget about having to drop them in a charging case when you're not using them," CNET commented about these earphones.
5. Good value.
Overall, Beats earphones let music lovers tap into a lot of tech at a moderate price point. With options ranging from state-of-the-art to easy-to-use, Beats are dependable workhorses—suitable from everything from exercise to hands-free phone calls.
Take a look at all the headphones Verizon has to offer, and then check out the other accessories that will keep you connected, in-style, and ahead of your tasks. 
The above content is provided for information purposes only. All information included herein is subject to change without notice. Verizon is not responsible for any direct or indirect damages, arising from or related to use of or reliance on the above content.