Jam on with the 5 best wireless headphones
New wireless headphones sound better—and last longer—than ever before.

Wireless headphones have had their problems. Pairing fumbles. No battery life. Poor sound quality—something serious audiophiles would never go for. (Insert record scratch sound effect.)
But a mix of things is changing perception. #CordFail is a thing. Engineers who used to sacrifice battery life for audio quality are finding room for both. Plus, we're listening to more music, and we're doing it on the go: 25 hours each week at work, in the car or doing chores at home, a Nielsen study says.
"It's about the notion of freedom," Scott Amyx says about the new wave of wireless innovation happening in your ears. Amyx writes about wearable tech and the digital currency of happiness. "Allowing people to be fully unencumbered. It basically frees you to do all the things you were forced to do in front of a computer, or a desk. You can do (them) on top of mountains."
Ready to go wire-free? These wireless headphones will get you on the right track.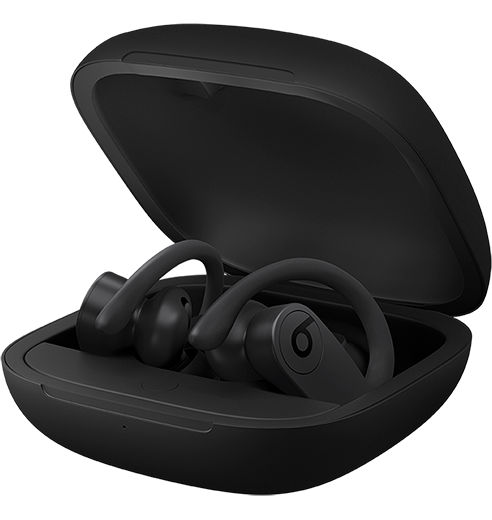 Red is the new black.
Headphones have become a must-have fashion accessory, even put in the same category as luxury watches and sunglasses. To keep that sweet spot on the top of your noggin wire-free, check out Beats Powerbeats Pro. These high-performance earphones feature adjustable secure-fit ear hooks for added comfort. Take on your toughest routines thanks to a powerful, reinforced design that helps resist sweat and water damage. Plus, the dynamic, balanced acoustic package increases audio range and blocks out unwanted noise.
Sound the alarm.
Hard-core audiophiles argue that Bluetooth® wasn't built for a quality sound experience—and they're right. The LG TONE Flex Bluetooth Headset has high-quality audio with the TONE Flex Bluetooth Technology. The super-slim headband provides premium-quality sound, so every track is a high-res music experience.
Fitness meets fashion.
For athletes and cubicle workout warriors, wireless headphones are a must-have. JBL Under Armour True Wireless Flash In-Ear Headphones cord-free design allows you to listen to your favorite playlist or podcast without wires getting in the way of your work or workout. Sport Flex Fit winged ear tips are easy to use and fit securely on your ears. And with a sweat and waterproof rating, you don't have to worry about an intense workout ruining your earbuds.
And, Bionic Hearing combines TalkThru technology with Ambient Aware settings. TalkThru lowers music and amplifies speech so you can easily chat with those around you, perfect for work meetings from home or on the go. Ambient Aware lets you immerse yourself in your favorite music while still being aware of your surroundings.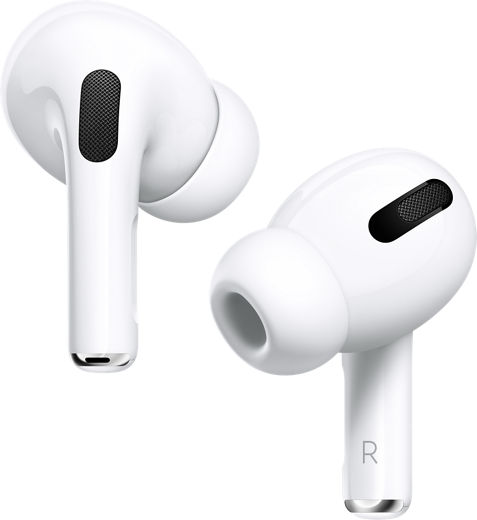 Smarter headphones.
Some headphones just seem to know how to make your life easier. Apple AirPods Pro lets you pick from 3 sizes of soft, flexible silicone tips that click into place for comfort and security. And AirPods Pro are sweat- and water-resistant — perfect for an active lifestyle. Simply press and hold the force sensor on the stem to jump between active noise cancellation and transparency mode. And with an expanded mesh microphone port you'll experience clear calls even in windy situations.
Tech-packed yet compact, AirPods Pro are built around the Apple System in Package design — featuring the H1 chip that powers everything from sound to Siri. The Apple-designed H1 chip employs 10 audio cores, creating low audio processing latency that enables real-time noise cancellation.
More options for a comfortable fit.
If you've struggled with the earbuds that came with your phone, you might not believe the hype about how comfortable the new in-ear sports headphone buds can be. Listen to your music in comfort, track after track. The Beast Studio3 Wireless Headphones weren't only built for long-lasting comfort, they also include an on-ear multifunction button for easy control over your phone calls, music, Siri and more.
Wireless headphones vs. wireless headsets.
What's the difference between Bluetooth headphones and headsets? Headphones are designed primarily for listening while headsets are designed for speaking on calls. Find the right Bluetooth headphones and others here.
This content is provided for information purposes only. All information included herein is subject to change without notice. Verizon is not responsible for any direct or indirect damages, arising from or related to use or reliance of the above content.