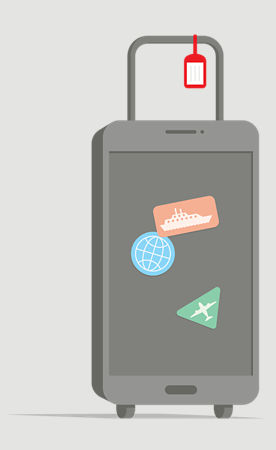 Just remember that your minutes, texts and data will count toward your regular plan. If you go over your plan allowance, you'll be charged the usual overage fees.
Month-to-month plans.
Verizon offers a Mexico and Canada plan as well as ones for service in more than 185 countries. Month-to-month plans include a monthly fee for a certain amount of minutes, messages and data. Overages apply if you exceed the plan allowances.
Pay as you go.
With pay-as-you-go rates, you're charged by the minute, message or data use. Verizon extends this plan in Cuba, and is the first US-based wireless company to offer roaming there.
For those about to set out on a boat vacation, Verizon offers pay-as-you-go rates with over 400 cruise ships. Visit the Trip Planner and enter your ship or destination to check availability.