Top waterproof and water-resistant summer accessories
When you think of summer, you may think of relaxing by the pool, having a picnic on the beach or wading through the surf to cool off. Then there are those who opt for a day of fishing out on the lake or a relaxing river tubing trip. Whatever your preference, there's no reason to leave your favorite devices behind when you venture out in the summer for fear of the water, sand and other elements taking their toll.
Waterproof, dustproof, shockproof–summer proof. Products today are more "proofed" than ever before thanks to the advanced technology developed and made available by some of the best brands in the business. So it's safer to bring them along on this season's adventures. That means you can still take all the pictures you want, set up your music for the perfect summer soundtrack, stay in touch with friends and even tackle that summer reading list you've been looking forward to for months.
Here are the top 5 waterproof and water-resistant accessories perfect to bring along for summer fun.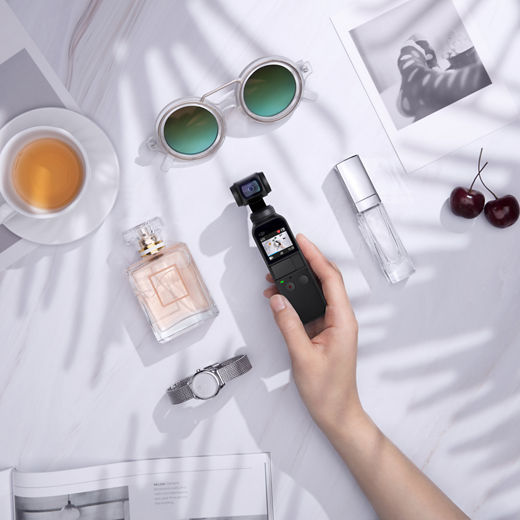 1. Video/digital camera - DJI OSMO Pocket Camera.
What better way to ensure that your summer memories live on than to get some incredible video of them all? The DJI OSMO Pocket Camera can capture the action–a day at the beach to a mountain bike ride–this camera has a 3-axis handheld gimbal that adjusts to your movements for smooth, steady, shake-free shot. A 1.08-inch touchscreen display gives you a clear view of what you're recording or reviewing. And a universal port is included to easily connect to your smartphone as well as a host of other accessories. This compact device easily slips into pockets, purses and backpacks for go-anywhere convenience.
2. Wireless Bluetooth speaker - UE WONDERBOOM 2.
For room-filling sound in a compact, Bluetooth® wireless speaker with a water-resistant design, check out the Ultimate Ears WONDERBOOM 2. It's rugged, lightweight and delivers incredible, 360-degree sound with deep, heart-pounding bass–all the things you could want in a wireless speaker. 
Take it to the beach, park, backyard BBQ or wherever you're headed this summer. 
With an IP67 rating,1 the WONDERBOOM 2 is both waterproof and dustproof. Whether it's an accidental splash while poolside or a dash of sand while relaxing on the beach, your speaker will keep playing your favorite tunes. And, it even floats.
3.  Charging case - LifeProof.
When you want the ultimate protection for your phone or tablet, consider LifeProof cases: LifeProof FRE, LifeProof nüüd and now the LifeProof FRE Power.
Not only will a LifeProof case keep your device safe when fully submerged in water up to 6 feet, but it will also protect against dirt, snow and shock. It's designed to meet or exceed Military Standard specifications as well as Ingress Protection specifications, with a rating of IP68. 
When you choose a LifeProof case, you benefit from the 'Four Proofs':
- Water Proof: fully submersible to 6.6 feet for 1 hour
- Dirt Proof: totally sealed from dirt, dust and sand
- Snow Proof: completely closed to snow and ice
- Shock Proof: endures drops of 4 feet
That means you can climb aboard that speed boat and take pics without worry when your phone is protected by a LifeProof case.
LifeProof cases are protected by the LifeProof Total Water Protection program, which provides 1-year protection against accidental water damage (splashes, spills, dunks and plunges). Read about the LifeProof Total Water Protection Program.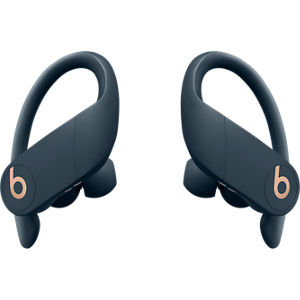 4.  Bluetooth headset - Beats Powerbeats Pro.
What summer is complete without some solo time to work out, chill by the pool or go on a hike while listening to your favorite tunes? Don't take any run-of-the-mill earphones with you. Take the ones that you can throw in your bag and bring with you on all your excursions, regardless of the conditions.
The Beats Powerbeats Pro Wireless earphones go beyond the ordinary with lightweight construction, dual-driver acoustics, premium sound and unmatched performance. Class 1 Bluetooth® technology provides your headphones with improved range and fewer dropouts. And pairing with an iPhone is as easy as 1-2-3. Just remove your headphones from their case and hold them next to your device to automatically connect to your Apple Watch, iPad or Mac.2
Using Fast Fuel, you can grab an extra 1.5 hours of playback time with just 5 minutes of charging.3 Built-in motion accelerometers automatically detect when you're idle and put your earphones in sleep mode to further conserve energy.
5.  Smartwatch - Samsung Galaxy Watch3 41mm.
Next time you're on vacation with a tight itinerary, don't forget to put on your Samsung Galaxy Watch3 41mm to stay connected and on top of your next adventure. Whether you're going deep sea fishing, relaxing by the pool or skiing a black diamond trail, the Galaxy Watch3 will be there to show you all of your important incoming notifications and messages so you won't have to stop what you're doing to pull out your smartphone. And if you want to monitor workouts, you can manually track up to 40 activities. Enhance any fitness routine with access to more than 120 exercise videos using the Samsung Health app.
This watch is your companion for all things outdoors, the perfect adventure buddy that's up for anything.
All your summer accessories in 1 place.
Get all your summer gear so you can snap pics, record videos, listen to your favorite tunes and stay connected without worry. Head to Verizon and start shopping today.
1. IP67 waterproof rating. Can be immersed in water up to 1m for up to 30 minutes.
2. Requires an iCloud account and macOS 10.14.4, iOS 12.2 or watchOS 5.2.
3. Battery power consumption depends on factors such as network configuration, carrier network and signal strength.
The above content is provided for information purposes only. All information included herein is subject to change without notice. Verizon is not responsible for any direct or indirect damages, arising from or related to use of or reliance on the above content.