International phone use while traveling abroad: how to use your phone internationally
You've prepared your passport, double-checked that you have the proper vaccinations and medical care, and converted some cash to the local currency — so why not take some extra measures to prepare your phone as well? 
Prior to setting foot in an airport, be sure to check with your carrier to ensure that your phone can be used outside the US, and look into Verizon's current international travel plans, like TravelPass or an International Monthly Plan. This guide will provide advice on completing each of these steps, keeping you connected while you explore.
Adding an international travel plan
Speak to your cell service provider about the best way to stay in touch when travelling internationally. Different mobile providers offer varying degrees of coverage in different countries, and it's important to determine whether your current plan and device will be compatible with the network wherever you're going. In most cases, it's best to have a plan on your own line or lines, as it offers the best value, allowing you to use your device without worrying about running up additional costs.
Choose the best plan for your trip.
International travel plans allow you to utilize your phone's apps, texting, maps, and other features while abroad. An international plan is a service that lets you use your phone in other countries. For instance, while most Verizon phones are global devices, some are not. If you have a Verizon plan, you can use the international TripPlanner tool. The TripPlanner will recommend the plan that is best for your trip, allowing you to check to see if the country you are visiting is covered by any current international plan you can add.
International travel plans don't have to be complicated, though. The process can be as simple as adding TravelPass– TravelPass is the easiest way to stay connected to everything that matters while traveling in 210+ countries and destinations with your 4G or 5G phone. Remember, roaming in Canada and Mexico, may already be included in your domestic plan.
Adding TravelPass.
TravelPass, Verizon's go-to international plan, is the perfect option for customers who want to use their cell phone without worrying about added costs. For a set fee of just $10 a day per line, you can access your domestic voice, text and data allowance while traveling in over 210 countries and destinations worldwide. It's only $5 per line in Mexico and Canada for customers whose domestic plans don't cover those countries. And either way, you'll only be charged on the days you use your phone outside the US.
TravelPass is simple to activate. To add it to your line, simply text the word TRAVEL to 4004 or on My Verizon. You'll then receive a welcome text message explaining the daily fee when you arrive in a TravelPass destination. The first time you use your phone to make a call, send a text or use data, the daily fee will begin. Use your phone as much as you want for the next 24 hours; you'll only get another TravelPass charge if you use your device after the time elapses. You can add TravelPass to a 4G or 5G world device with a qualifying domestic plan. What's more, TravelPass offers 2GB of high speed data and unlimited 3G data thereafter per 24 hour session in 210+ countries and destinations.
Just remember that your minutes, texts and data will count toward your regular plan. So if you have an unlimited plan - you also have unlimited talk, text, and data abroad.
Options for International monthly plans.
The $100 International Monthly Plan includes 250 minutes, unlimited texts and unlimited data for 30 days and is ideal for trips of 10 days or more.
You can also add a data plan on select cruise ships and airplanes for just $20 and get 50 MB of data for browsing the web or using your email. If service is available on board, Verizon will automatically send you a text message with the option to add the plan. 
Check the TripPlanner for participating cruise ships and contact your airline for details of on board service. 
Pay as you go.
We always recommend adding a plan if you're traveling in one of the 210+ countries and destinations covered by TravelPass and the $100 International Monthly Plan. However, if your destination is not covered by these plans or you choose not to add a plan then you will be charged  pay-as-you-go rates by the minute, message or MB of data used.
You don't need to worry about an international SIM card anymore
A SIM (subscriber identity module) card is a tiny memory chip that stores data about your cell phone use. A SIM card also stores data on its country of origin and the mobile carrier you use. Some people think that you still need to swap out your SIM card with a local card to use local services, but this is no longer necessary. In fact, most modern phones no longer have a removable SIM card anymore - they have embedded cards or eSIMs.  If you have a 4G or 5G phone, you can simply use it without opening up your phone or swapping a SIM. (Who wants to open up your phone or risk misplacing a SIM card while abroad anyway?) 
Keep your phone charged
Reliable access to the online information and tools you'll need overseas requires more than just an adequate carrier plan; it also means keeping your phone in working condition. Even the most robust international data plan can be rendered useless if you don't have methods to actually keep your mobile devices charged.
The first consideration at hand is finding the right electrical plug adapter for your travel destination. There are 15 different plug types, and different countries use varying combinations of these types. Invest in appropriate adapters so that you can reliably charge your mobile devices during your travels. You can find international wall charger kits that can make this a substantially easier process.
Another point to consider is the possibility of bringing an external battery pack to keep your phone charged when you don't have access to an electrical outlet. Battery accessories come in a wide range of shapes and sizes, including portable power banks and even phone cases with built-in batteries. Keeping one of these on hand can be a lifesaver during your travels.
In case of an emergency
A phone emergency may not be as urgent as a medical emergency, but it can certainly put a damper on your travel plans all the same. There are measures you can take to mitigate your chances of experiencing a phone emergency, as well as to be prepared to react quickly when one occurs.
What to do if you lose your cell phone while traveling abroad
Know what to do if your phone is lost or stolen while traveling outside of your country. If this situation happens to you, do the following:
Use Your Device's "Find My Phone" Feature: Many devices now come with features that leverage GPS technology to help you find your phone from another device, should it be misplaced or stolen. If your phone is still on, this may be an effective way of quickly locating it.

Call or Text your Phone From Another Line: If another person has your phone, they may respond to a call or text. If you forgot your phone in the hotel lobby, for instance, this tactic may help hotel staff return your property to you. If the person with your phone answers your calls or texts by making demands, report the situation to the local authorities.

Contact Your Mobile Carrier: A representative from your service provider may be able to guide you through the process of getting your phone back — or at least locking down your device and account so that it cannot be used for unauthorized purposes.

Check Your Financial Accounts & Change Passwords: If you no longer have access to your phone, someone else might. Your phone might be used to access your accounts, from social media profiles to online banking. Take time to change the passwords for each of your accounts. Further, review your financial accounts to determine if your phone has been used to conduct any fraudulent purchases. While this is a time-intensive step, it is a vital method of preventing identity theft.

Remotely Erase Your Phone: Another common feature of modern smartphones is the ability to remotely erase your phone's memory. This is a last resort, as erasing your phone prevents you from tracking it down through some of the other methods listed above. If you won't be able to get your smartphone back, doing this step will at least prevent your personal information from being accessed by unscrupulous individuals.
To prevent your phone from being lost or stolen in the first place, be sure to take the following actions before you set off on your travels:
Be sure to secure your phone with a lock code. You can access the security settings of your phone to add this. Your lock options and the process for applying them differ from device to device, so it's important to take some time to familiarize yourself with this process. Doing so can prevent thieves from accessing your personal information.

Update your settings to make full use of any "find my phone" or "lost mode" options. While it's easy to overlook the usefulness of these features, they can be a great help during a phone emergency of this nature.

Don't forget to back up your phone. You may be able to back up your phone's data on your desktop computer or back up your phone on the cloud.

Invest in a wireless phone protection plan. These can help you get a new device quickly and affordably. Contact your mobile carrier to explore your options in this regard.
Who to call during an emergency while traveling abroad
One preparatory step you absolutely can't skip is putting together a list of emergency contacts. Each contact should be saved in your phone's address book, but you should also keep a physical copy of this list in case you are left without access to your own phone.
This list should include family members, friends, your house sitter, and more. If you need guidance when crafting your list of emergency contacts, consider including the following as a minimum:
Be sure to secure your phone with a lock code. You can access the security settings of your phone to add this. Your lock options and the process for applying them differ from device to device, so it's important to take some time to familiarize yourself with this process. Doing so can prevent thieves from accessing your personal information.

Emergency lines — "911" won't work abroad, and many countries have unique numbers for different types of emergency services. You can find a list of emergency numbers for different countries online;

Your nearest U.S. Embassy;

The local police's phone number;

Your doctor — if you experience urgent medical needs or lose vital medications, you must be able to quickly get in touch with your healthcare provider.
Note that your phone may not be able to make calls to every number on this list. In some instances, you may need to use a local SIM card to make calls to essential contacts. If this is true for you, strongly consider investing in a second line for local use during your travels.
Other related terms: International plan, wireless international plan, international travel plans, travel cell phone plans, traveling data plan
Related Pages
Verizon +play
Add, manage, and cancel all your subscriptions in one place. Plus get discounts.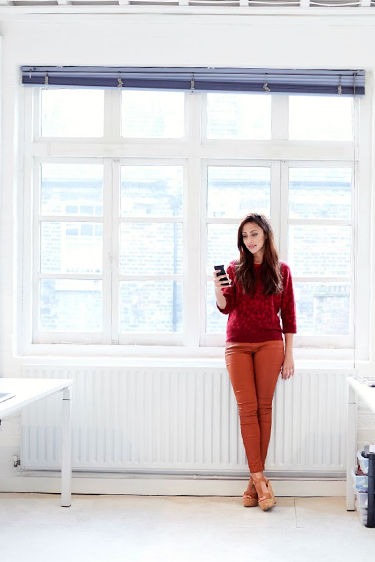 Verizon Deals
Check out the latest deals from Verizon on smartphones, accessories and more.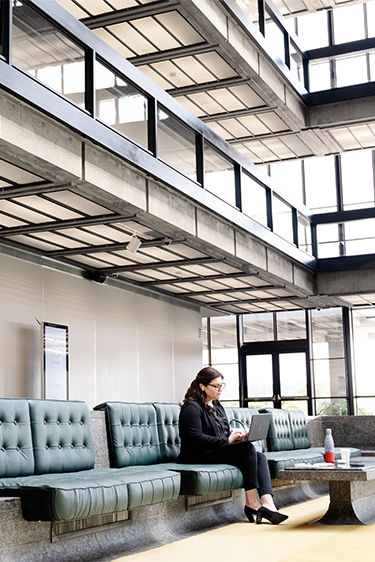 Customize your Verizon Unlimited Plan
Only pay for what you need. Check out our latest unlimited phone and data plans.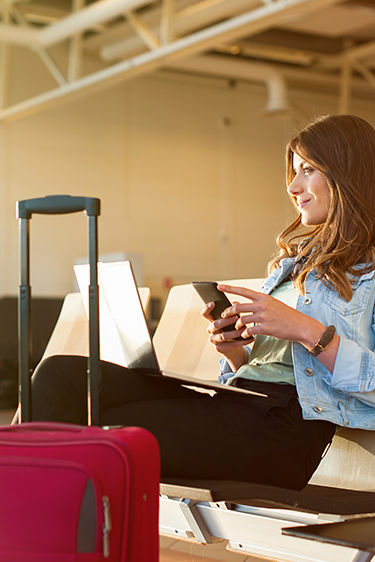 Reviewed by the Verizon Editorial Team. This content is provided for information purposes only. All information included herein is subject to change without notice. Verizon is not responsible for any direct or indirect damages, arising from or related to use or reliance of the above content.