Mobile hotspot devices and plans to help you stay connected on the go
You might be one of the many people who have experienced working from home, whether fully remote from your home office or even just occasionally. Or maybe you've packed your bags and taken your computer on vacation, to enjoy a little R&R without falling behind on emails. Whatever the reason is behind your need to be connected on-the-go, Verizon understands that you want a strong, reliable connection that can work for the whole family. 
Mobile hotspots and plans.
Mobile hotspots are connected devices that help allow you to get a secure, reliable Wi-Fi connection. You can use the connection on any Wi-Fi-enabled device, such as a laptop, tablet or smartphone. 
Mobile hotspot plans are available to provide the data you need to help you stay connected. Verizon has 4 different plans available: Essential, Plus, Pro and Premium. The plans were designed to fit your budget and needs, so you can choose the one that's best for your budget and lifestyle and stay connected with confidence.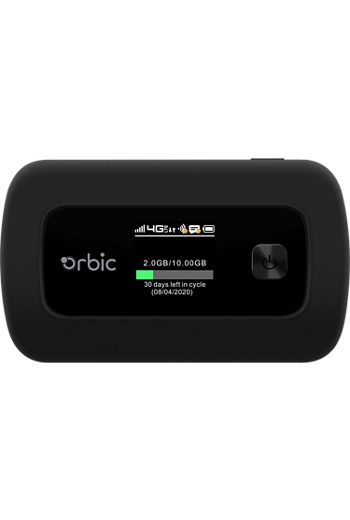 The Plus, Pro and Premium plans feature 5G Ultra Wideband access so you can enjoy the ultimate performance.1 Choose from between 50 and 150 GB of premium hotspot data so your device can act as a Wi-Fi connection for other devices. And don't worry about missing out on your shows and movies—enjoy video streams up to 4K UHD when on 5G Ultra Wideband and up to 720p when on 5G Nationwide/4G LTE.2
Once you choose your plan, Verizon offers several router and hotspot options that can fit your budget and needs.
The Verizon Orbic Speed Mobile Hotspot is a great option if you're new to the world of being connected on-the-go. It has a rechargeable battery, lets you connect up to 10 devices at once, and comes in a lightweight and compact design, making it a great travel companion. Check email, video chat or just relax by the pool with your favorite streaming show. 
Another great option (especially if you and your team are working together outside the office) is the Inseego MiFi M2100 5G UW. The MiFi M2100 is a 5G mobile hotspot with 4G LTE backup. It can connect up to 30 devices with enterprise-grade dual-band Wi-Fi or with a wired USB-C connection, so you and the whole team can work together. It also comes with a mobile app for another way for users to connect and manage the device. 
No matter how you like to travel—whether by planes, trains or automobiles—your hotspot is a travel tech buddy that's always up for a trip.
USB modems.
If you're looking for quick and easy one-step Internet access while working outside your home or office, check out the Verizon Global Modem USB730L. It provides secure access in over 200 countries or high-speed 4G LTE network coverage across the U.S. 
There's no software required and it's compatible with popular operating systems like Windows and iOS. And don't worry about damage when leaving this portable modem in your bag—the USB connector folds in and has a swivel design so it can adjust to any USB port orientation.
Stay connected everywhere you go.
With so much of our world happening online, staying connected is more important than ever. Being able to video chat with family, stay on top of projects and relax with your favorite shows can happen wherever life takes you. Make sure to check out all of Verizon's unlimited plans to find the best option for your budget and needs.
1. 5G Ultra Wideband available only in parts of select cities. 5G Nationwide available in 2700+ cities.
2. Capable tethered device required.
Related Pages
Verizon Plans
Learn more about Verizon Unlimited plans, and find one that fits your family.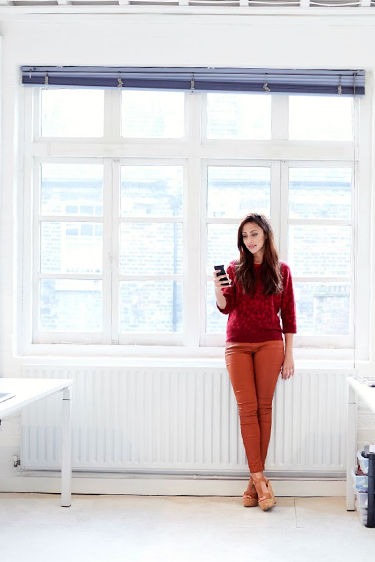 Verizon Deals
Check out the latest deals from Verizon on smartphones, accessories and more.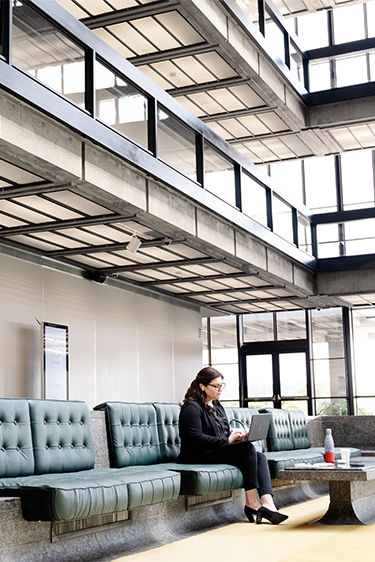 Mix and Match Verizon's New Unlimited Plans
Choose from our 5G unlimited plans - all on the same easy-to-manage account.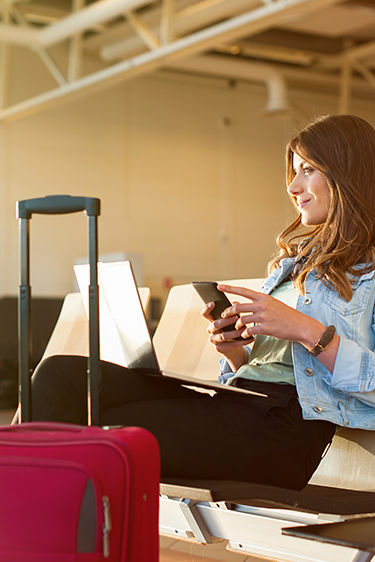 This content is provided for information purposes only. All information included herein is subject to change without notice. Verizon is not responsible for any direct or indirect damages, arising from or related to use or reliance of the above content.