Due to inactivity, your session will end in approximately 2 minutes. Extend your session by clicking OK below.
Due to inactivity, your session has expired. Please sign in again to continue.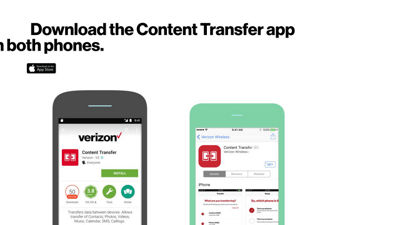 Stay connected while phone free. Share your mobile number with eligible devices with no app required.
number-share-video:

Video Transcript
Number Share.
Stay connected while you're phone-free.
Don't miss a thing when you share your mobile number with eligible devices. There's no app required. With Number Share, your primary smartphone will share its number on compatible cellular devices— like Apple Watch®, Samsung Galaxy Watch, and Palm.
Left your phone at home or don't have it charged? Number Share keeps you connected so you can make and receive calls, send and receive text messages and get social media notifications.
Working out at the gym or going for a jog with no phone is no sweat, because Number Share lets you stream music and see all of your important notifications.
Now you can travel lighter. Missing important messages or calls when you forget to bring your phone is a thing of the past.
That's Number Share. A new way to be mobile.
Ready to stay connected? Visit the Number Share page and get activated today.
Apple Watch is a registered trademark of Apple Inc.
Galaxy Watch is trademark of Samsung Electronics Co., Ltd.

Connect with us on Messenger

Visit Community
24/7 automated phone system: call *611 from your mobile