Making Sense of Data: How Much Data Do You Need?
You use your smartphone to send texts, watch videos and write emails, but how much data do you really need? You may be surprised by the answer.
In the age of streaming and smartphones, data usage is on the rise. You want to make sure you have a plan that covers everything you want to do on a monthly basis. This is especially true if you happen to have millennials on your plan. According to a Nielsen survey in 2016, 18 to 24-year-olds are driving data usage. From TikTok to Netflix, a lot of their activity online is done through apps on their smartphones.
However, while an unlimited plan (and the bonus Disney+ offer) might be great for a big family with kids, that might not reflect your situation. So how do you determine what the best data options are for you? Here are some easy tips to help pick the right data package for your plan.
Monitor your data usage
It's hard to know how much each activity is eating up your data allowance because actual file sizes and download times vary. For a 4G LTE smartphone, a text-only email could be as small as 10 KB. It might take 400 KB to gain Internet access. On the 4G LTE network, audio streaming and standard definition video streaming use 60 MB per hour and 350 MB per hour, respectively.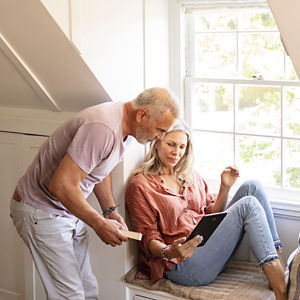 When you're at home, work or a public place, consider connecting to the local Wi-Fi (if available) and do all of your heavy downloading and streaming then. That keeps you from using up your monthly data allowance.
Also, get real-time data usage anytime. Quickly view how much data you've used in current and previous billing cycles by using the My Verizon mobile app on your device. Set limits on data use for each of your family members, add a curfew on your teen's late-night social media browsing and more with Usage Controls.
You can dial #DATA (#3282) and send a text from your device to get a text message detailing your data usage. If you have an Android device, you can use the data usage widget that displays information on your smartphone Home screen. This widget's available for Android devices with OS version 1.6 and higher.
How much data do you need?
After you've viewed your monthly usage information, you might find out that you use more or less data than your plan includes. Change your plan from My Verizon, either on the mobile app or website.
With a data package, you can check email, browse the web and download games, apps, ringtones and more, but you might not be using as much data as you think. Take advantage of Verizon's data usage tools to find out how much data you need so that you can pick the right plan for you.
Managing your plan.
Having a data plan is a great way to make sure you are able to fully stay connected and take advantage of America's most awarded network while on the go. But if you decide not to go with an unlimited plan, make sure that you're taking the right steps to manage your data. From making sure you're connected to Wi-Fi to limiting the usage of certain apps when you're using your data, there are a number of ways to avoid overage charges. 
This content is provided for information purposes only. All information included herein is subject to change without notice. Verizon is not responsible for any direct or indirect damages, arising from or related to use or reliance of the above content.