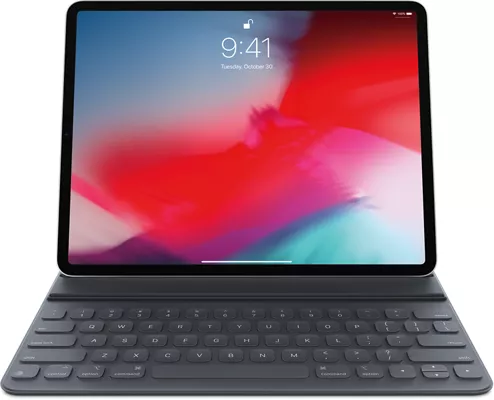 The Smart Keyboard Folio for 12.9-inch iPad Pro (2018) is a full-size keyboard when you need it, provides elegant front and back protection when you don't and allows for convenient viewing angles. And with no charging or pairing required, just attach the keyboard and start typing.
Reviews
41 reviews
of reviewers recommend this product.
Absolutely LOVE LOVE LOVE
brookej53 · 11 months ago
Absolutely LOVE LOVE LOVE this keyboard! It's easy to take off and attach right back when needing to write with your pencil or type. I love it's ease of use. I would 100% recommend this is you use your iPad daily like i do! i cant say enough good things about this!
The key switches feel
The key switches feel very mushy. It has held up over time (2+ yrs), but the quality seemed cheap from the very beginning. Is not worth the retail price. There are better keyboard cases out there for a similar price point with better switches and better looks.